Tucker's Kozy Korner launched a new menu this week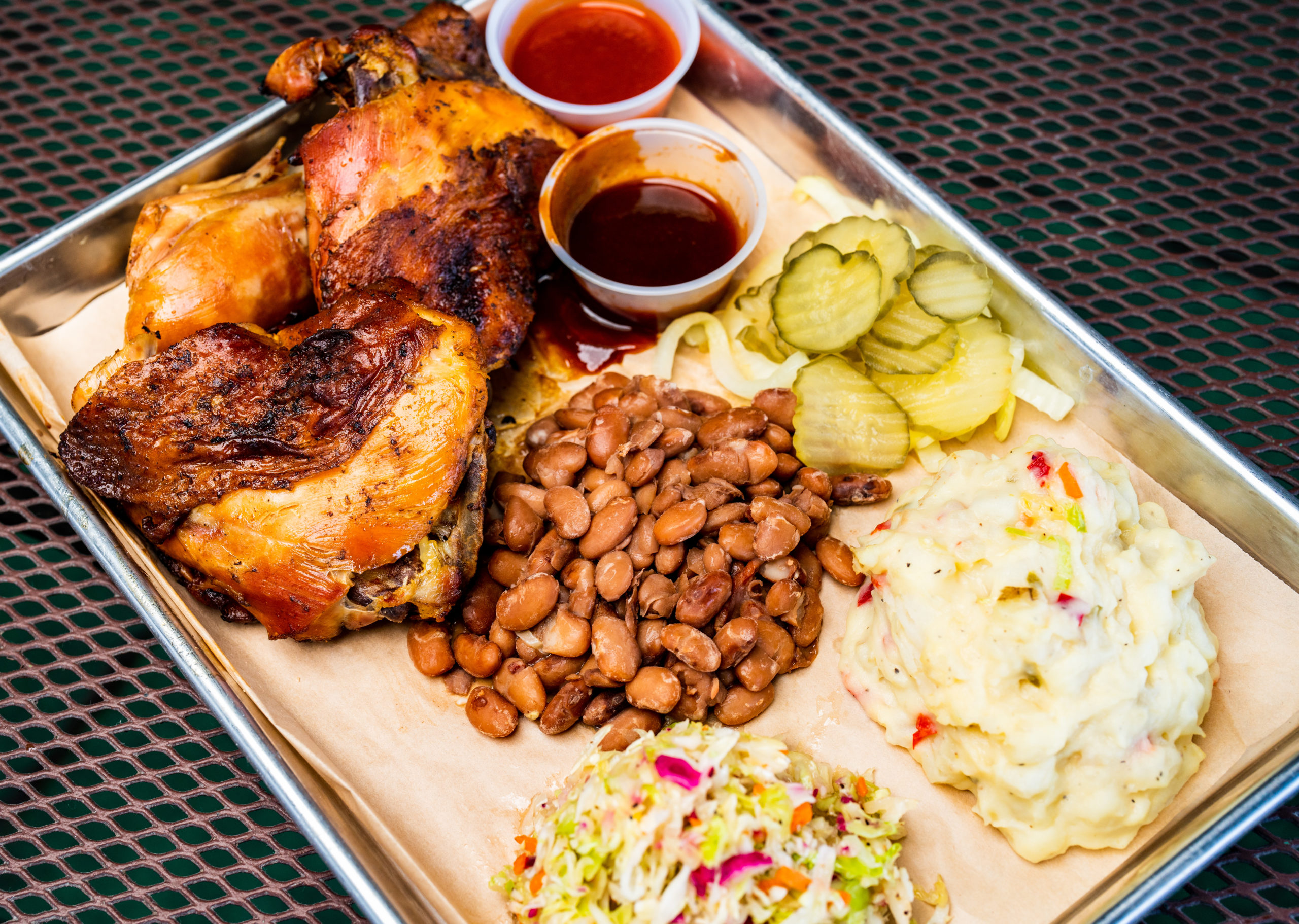 Tucker's Kozy Korner revamped his menu
New breakfast, lunch and dinner menus are now available at the East Side staple Tucker's Kozy Korner. For breakfast, you can enjoy Vietnamese coffee, pho, and soups from Chef Jenny Nguyen, as well as Texan tacos with brisket, eggs, and more. Chef Charles Daniels will create the breakfast tacos as well as barbecue plates with brisket, chicken or ribs and traditional sides. Pho is also available at lunch. At dinner, Tucker's is teaming up with Sweet Yams, another East Side cafe, to offer organic, gluten-free, and vegan options like southern fried chicken, steamed vegetables, and mashed potatoes. earth. On Saturdays and Sundays, pop-up brunches with guest chefs are planned.
Kerbey Lane Hosting Soft Opening
Until August 28, Austin's iconic restaurant Cafe Kerbey Lane is hosting a soft opening of its new location at The Rim. During its soft opening phase, the cafe will offer 50% off menu items from 11 a.m. to 7 p.m. daily. Its grand opening is scheduled for August 29. The restaurant is known for its homemade comfort food, from chicken fried steak to French toast and gluten-free pancakes.
Southerleigh closing for refreshment
From August 22, Southerleigh Food & Brewery at Pearl will be closed until early October in order to update its interior design, infrastructure and menu. Inside, the update will include new tiled floors, curtains and a fresh coat of paint. On the menu, Executive Chef Jeff Balfour will bring back some favorites inspired by his childhood on the Gulf Coast of Texas while adding modern options. "Southerleigh Fine Food and Brewery is known for finding the balance between comfort and sophistication, and we are delighted to bring the menu back to our roots with new signature dishes alongside classics from our original opening menus," said Balfour. , in a press release. While the restaurant is closed, regulars are encouraged to enjoy the food at its sister establishment, Southerleigh Haute South. Pearl site staff will remain employed while the restaurant is closed and will receive additional training to prepare for reopening.
El Mirasol adds a location in Boerne
El Mirasol, which has two locations in San Antonio, announced the instagram that he will open a third restaurant in Boerne. The new restaurant won't debut until next summer and will be housed in the Napa Oaks Mall off I-10 near Fair Oaks Parkway.
2M Smokehouse Planning Castroville Expansion
A new 2M smokehouse is planned in Dan's old meat market in Castroville, according to MySA.com. The San Antonio barbecue restaurant plans to spend $3 million to renovate the 7,423-square-foot former meat market at 1303 Lorenzo Street in Castroville, with Alamo Architects handling the design.
Capital One Café is open at La Cantera
Capital One Bank welcomes everyone (customers or not) to enjoy a latte or espresso while enjoying free Wi-Fi at the new Capital One Cafe in La Cantera Boutiques. Located near the Apple Store, the cafe offers 50% off craft drinks when purchased with a Capital One card and select food items are also available for purchase.