The Art and Design Lover's Guide to Austin, Texas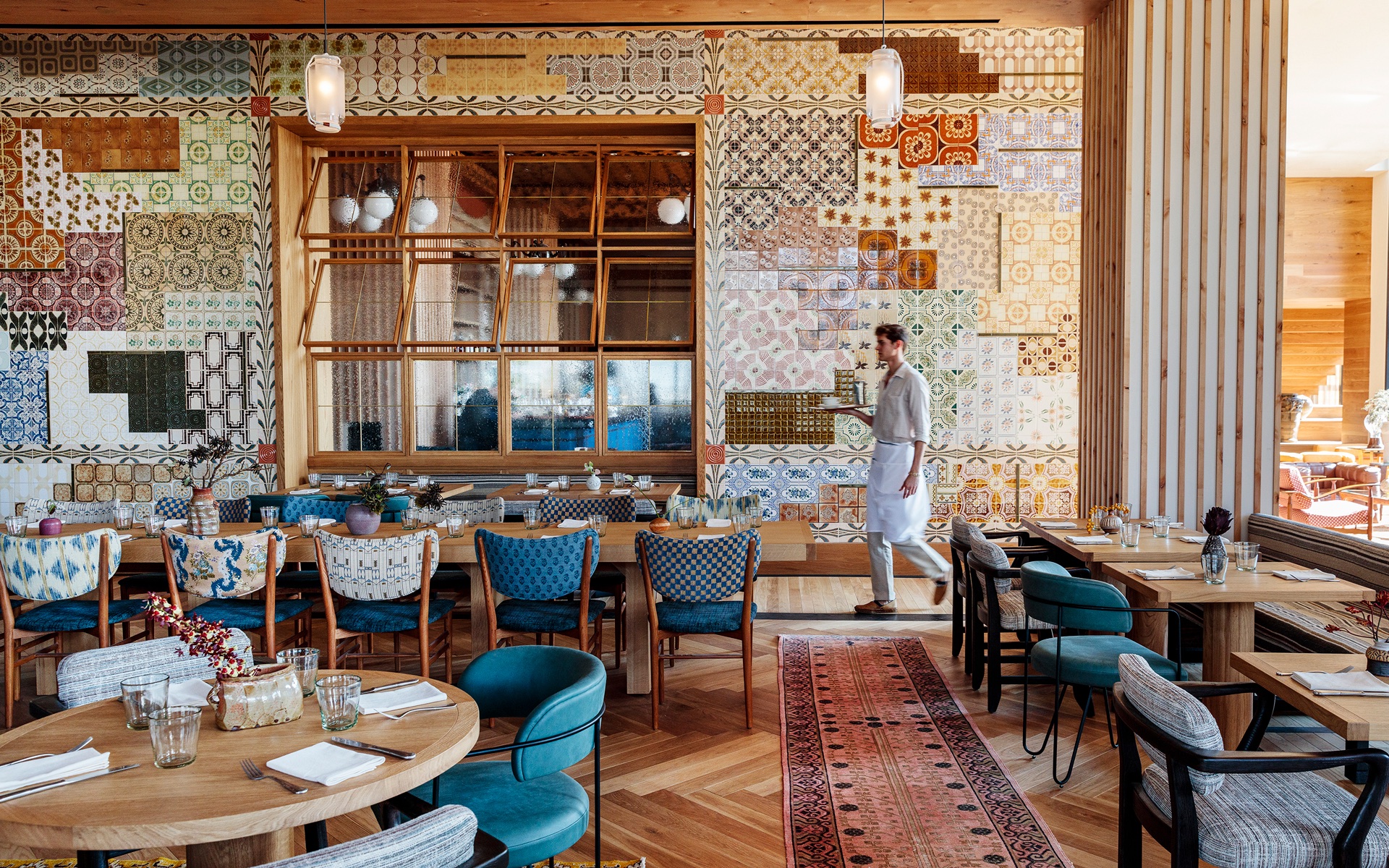 Few cities have emerged from the pandemic as strongly as Austin, which for years loomed over big-budget neighbors Dallas and Houston. The state capital of Texas has successfully positioned itself as a worthy replacement for Silicon Valley, attracting a slew of bustling start-ups and tech goliaths. Add to that great weather and big-name music events like South by Southwest and Austin City Limits, and you'll see why the city's population (and rent) is growing at an all-time high.
"Austin is constantly evolving and always brimming with creativity," says designer Kelly Wearstler, who recently orchestrated the austin clean hotel in downtown Austin. "There's a wealth of things to do and see for art and design lovers, from cultural institutions like the Blanton Museum of Art to vintage shopping at A Current Affair in Round Top, if you're willing to travel a little further."
Round Top, a small town about an hour and a half from Austin, hosts a sprawling antique festival (some say the largest in the world) twice a year, in the spring and fall. A magnet for designers and stockists around the world, the event is where Wearstler has sourced some of the treasures that have made their way into the Austin Proper.
"You can see evidence of Austin's rich arts and crafts culture through historic and contemporary architecture, colorful street art, and the countless creative studios dotted throughout the city," she adds. "There is a unique amalgamation of past and present influences, which resonates deeply with my personal style and gets my creative juices flowing. I feel inspired every time I visit.
Read on for Gallerylist of places to stay, eat and visit.
WHERE TO STAY
Despite its official opening coinciding with the start of the pandemic, the 244 rooms austin clean is perhaps the most stylish new addition to the city's hotel scene. "The hotel has an idiosyncratic look that captures the arts and crafts tradition that is unique to Austin, informed by a mix of styles with a modernist twist," says Wearstler. "The interiors incorporate Art Nouveau and Arts and Crafts motifs, as well as traditional woodworking techniques, textures and materials in charming juxtaposition with the modernity of the new construction. It's a contemporary haven of southern comfort adjacent to some of the area's most popular natural sites, like the Texas Hill Country and Lady Bird Lake.
Her favorite space is the impressive wooden staircase in the lobby. "This sculptural centerpiece is an ode to the historic and natural materials typically found in Austin stately homes, dressed in a patchwork of vintage rugs and adorned on the landing with a mix of vintage and contemporary ceramics. " Likewise, stunning pattern juxtapositions can be found throughout the property, including at The Peacock, the ground-floor Mediterranean restaurant, and lobby bar. Also on-site are the poolside spot La Piscina and Goldie's Sunken Bar, a stylish lounge.
WHERE TO STAY
Popular wellness brand from Arizona Miraval expanded to Austin in 2019, opening a 220-acre retreat overlooking Lake Travis, one of the city's top attractions. Featuring 117 Hart Howerton-designed rooms and suites, the sprawling Hill Country property is also home to a 20,000-square-foot spa designed by Clodagh, an organic farm that offers cooking classes and an infinity pool. Even a brief stay will undoubtedly leave you completely rejuvenated.
WHERE TO EAT
Designed by brilliant interior designer Ken Fulk, the Commodore Perry Estate (part of the Auberge Resorts collection) is home to Lutie's garden restaurant, a friendly spot run by acclaimed chef couple Bradley Nicholson and Susana Querejazu, who relocated from San Francisco to open the restaurant. Draped in greenery with a checkerboard floor, the Jazz Age-inspired spot offers a seasonal menu with a Lone Star twist — think Texas beef with marrow and homemade bread. Opened last year, the Commodore itself occupies a 1928 Italian Renaissance Revival mansion that Fulk restored as well as a newly built inn designed by architectural firm Moule & Polyzoides.
WHERE TO EAT
In contrast to its humble blackened brick exterior, by Comedor The modern Mexico City-inspired menu explodes with creativity and unique dishes. Designed by architect Tom Kundig of Seattle-based firm Olson Kundig, the double-height dining space is connected to an interior courtyard by crank-operated sash windows, a signature of the architect. Led by Chef Philip Speer, the kitchen offers innovative dishes that draw inspiration from a modern Mexican movement and use ingredients sourced directly from Mexico. The buttery bone marrow tacos with hoja santa and pecan gremolata are a big hit.
WHAT TO DO
The only freestanding structure designed by American minimalist Ellsworth Kelly, Austin is located on the campus of the University of Texas at Austin, on the grounds of Blanton Museum. Completed only in 2018, the chapel-like space was originally conceived some three decades ago, informed by Kelly's study of churches during his time in France, from 1948 to 1954. The striking building features arched stained glass -rainbow on three of its sides, arranged alternately in patterns of stars, grids and squares that reveal tinted reflections during the day that recall Kelly's monochrome canvases.
Other institutions that art lovers should visit are Contemporary Austin (which operates two campuses, including a 14-acre "art in nature" site) and the Mexico-Arte Museum, which currently features an exhibit of Chicano art from the 1960s to the 80s. Another exciting art space is women and their work founded in 1978 as a catalyst for new ideas from female artists living and working in Texas and beyond. And for visitors who have visited the popular Barton Springs outdoor pool, don't skip the proximity to the Umlauf Garden and Sculpture Museum, a six-acre sanctuary dedicated to the fascinating work of artist Charles Umlauf.