Texas Retirement Community to Reach Upscale Resorts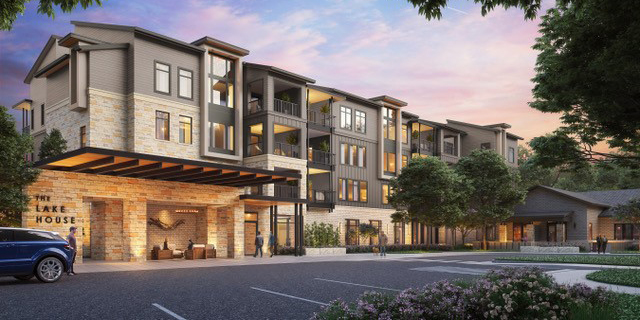 Construction has started on Touchmark in Emerald Lake, a new retirement community located in McKinney, Texas, designed by Dallas-based architecture firm Three.
Touchmark at Emerald Lake will span 81 acres, on top of a hill overlooking the property's lake. In addition to a range of outdoor activity spaces, several dining and refreshment venues will include indoor and outdoor seating, ideal for conversations focused on dining experiences.
The first phase of Touchmark at Emerald Lake is scheduled to open in 2023, with 149 self-catering apartments, six casitas (duplex residences), 84 assisted living residences and 32 memory-care residences.
A future phase will add a health and fitness center with a swimming pool, spa, lounge and dining room, as well as more homes, bringing the total number of seniors to over 400.
The project team includes Andres Construction as general contractor, interior design from StudioSIX5, Kimley-Horn as civil engineer and landscape design from Talley Associates. Touchmark Project Manager Mike Harral will manage development and construction.