Simon Atri and his new tequila brand Travesuras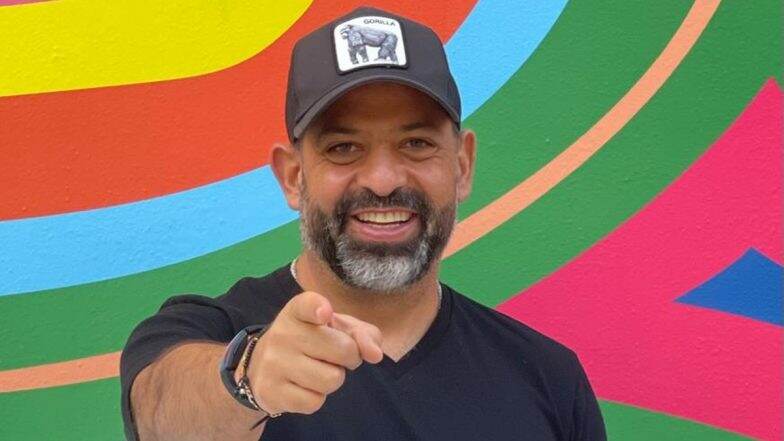 [ad_1]
From event venues to real estate, Simon Atri has grown to become one of the top business leaders in the United States and Mexico, with 25 years of experience starting multiple businesses in 20 different industry sectors, his history has inspired thousands of people in Latin America to pursue their goals and finally achieve their dreams.
Working from a young age, Simon made his first foray into the business world in his family restaurant as a diver, then as a waiter and after 3 years he took on the role of general manager of the restaurant. At the age of 22 he started a new business called "La Taberna De Leon" in southern Mexico City and at the same time he opened a new place, "Bar Primer Piso" with a whole new concept. Back in the days when people could eat and go out with friends. A year later, he was chosen to be the president of CANIRAC (in Spanish Cámara Nacional de la Industria Restaurantera y Alimentos Condimentados) in the Miguel Hidalgo neighborhood. He was the youngest member of the association to hold this position, solidifying a supportive strategic relationship with other businessmen in the industry.
Currently, Simon is working on his new project, a new brand of Tequila that will revolutionize the American market. Today we will learn more about Simon's life and also we will talk about his new Tequila "Travesuras".
How was your first experience in setting up your own business?
After running La Galvia for 3 years, I decided to start my own business, it was called La Taberna De León, it was a rewarding experience and at the same time I opened the bar El Primer Piso. Running these businesses at the same time allowed me to learn more about the food and beverage industry. I also always investigated and learned about new trends, what people liked back then.
After 3 years, you became president of CARNIRAC, was that a big challenge for you?
It was a big challenge! Lots of responsibilities, but I could handle them. My parents always taught me the value of hard work. During my tenure as President, I have been able to consolidate strong strategic relationships with some of the most important businessmen in our industry. Once a month, we have scheduled meetings to talk about new strategies, new trends that have allowed us to grow our business exponentially.
What was your next move?
In 2001, I founded Banquetes Atri, one of the most important event companies in Mexico. Right now, we offer all kinds of services, from coffee breaks to big events such as weddings. Then I created another bar, it was called Il Canto with an innovative concept at the time, we had live shows. There, new artists could perform their new songs. Then I opened a nightclub called Ibiza in the most exclusive part of Mexico City. I participated in the construction of the Grand Hotel in Mexico City. Another of my projects was CORBEX, in 2010 we built a corporate dining hall in one of the largest companies in the country, Samara. We provided nutritious food to workers, 1,500 meals a day, then we extended the brand to 40 other multinationals, serving 25,000 meals a day. I sold the company in 2014 to a multinational.
Tell me about Tequila Travesuras, how did this new brand come about?
Well, the story begins in 2019, we had the vision to be an entrepreneur in the tequila sector, we wanted to change and revolutionize the market for this drink that dates back to pre-Hispanic times in Mexico. At the beginning it was all a dream, but our love of Mexico and our achievements joined our resolution, the project progressed and took shape. Now we are negotiating with the most important distributors in the country and at the same time we are creating a dream team with Spirit sales experts from Texas, California, Florida, New York and Arizona.
Why did you choose Travesuras?
We have chosen Travesuras as a synonym of adventure, confidence, play and happiness. This tequila will remain etched in your memory as a moment of happiness, filled with smiles and Mexican flavor.
What is the goal of Tequila Travesuras?
The goal of Tequila Travesuras is to spread this rich culture across the world, our tequila invites people to taste new experiences and seize the chance to taste new flavors.
How did you choose the design of the bottle?
The design of our bottle evokes Mexican culture in a different, minimalist, eye-catching and avant-garde way. After researching various proposals, the design and colors were born spontaneously and they immediately convinced us. We were looking at the beautiful agave (a plant that is found in the Mexican deserts) in our bottle and it matched our image and personality.
How did you know the flavor was what you were looking for?
The selection of profiles was complex but at the same time fun, we made many trips to the city of Tequila, in the Mexican state of Jalisco. We've worked with tequila experts to find the perfect balance of flavors to create a unique, exquisite, sophisticated and special flavor. The challenge of creating an original product in a large and developed market was monumental. We had to study a unique feature and that's how 100% natural fruit infusions, low in calories were born, it was a differential feature developed exclusively for the US market, and it will be available in early 2022.
Finally, what advice would you give to our audience?
Life is made up of moments and decisions. My advice to them would be to take the risk; if you don't take risks, you won't know what you can do. Also, I invite you to build great moments, to make all your dreams come true, to create thousands of new stories. We have to make Travesuras, Tequila Traversuras designed for you.
Sure, an inspiring man who leaves his mark in the world, we will surely hear more about Simon Atri in the years to come!
[ad_2]