Rugh Design, a Leander-based company, offers online painting and design consultancy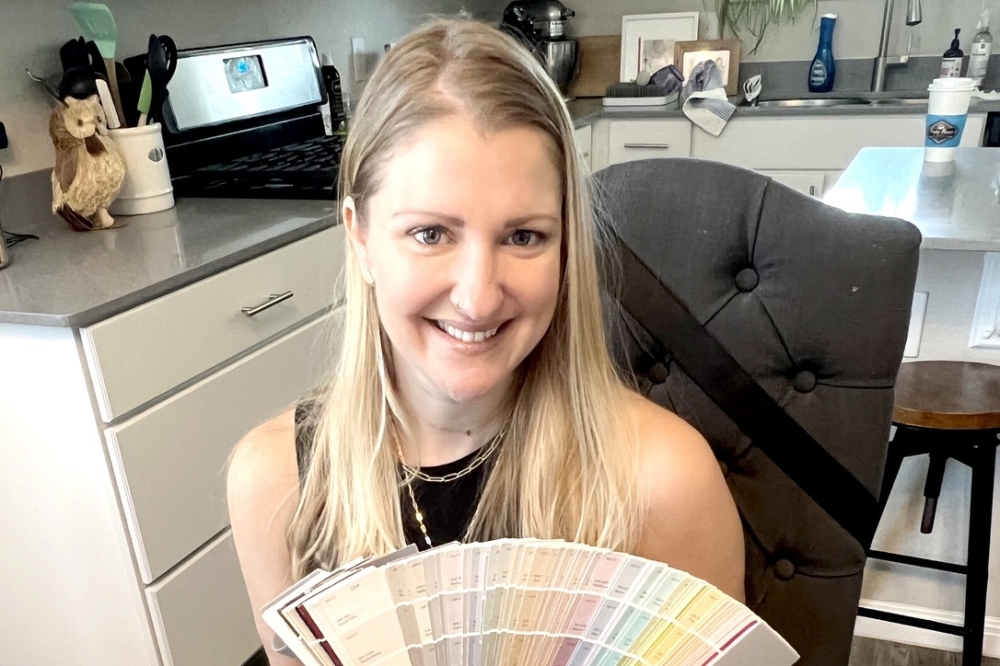 Laura Rugh said her passion for colors and design grew as she grew up.
As a child, she made color schemes for her room and kept her pencils to admire rather than use them. This love for colors followed Rugh throughout his career, which eventually led to the creation of his company, Rugh Design.
"I always felt like I had a passion for color," Rugh said. "I think because it's in me, it was a very natural part of starting the business with the paint colors and kind of coordinating colors and things together."
Rugh earned a degree in interior design from Texas Tech University. Subsequently, she worked full-time at Five Star Interiors, an interior design firm that designs model homes. After taking time off for the birth of her first child, Rugh realized how much she missed work and interior design, so she started Rugh Design in 2011.
Rugh Design is a small, family-run online business that offers interior and exterior color consultations. living room, bedroom, kitchen, new and à la carte e-designs; an e-book for do-it-yourselfers; and paint color samples. In addition to being the only virtual paint color consultant in Leander serving local residents, Rugh Design has worked with clients in Florida, Oregon, Canada, Australia and more, Rugh said.
"I realized how difficult it is for people to choose paint colors for their homes," Rugh said.
One thing that makes Rugh Design unique from other interior design companies, Rugh said, is its color wheel. Rugh Design's color wheel features unique coordinated colors to create an original color palette from the entire Sherwin-Williams paint set, she said.
When Rugh Design opened, it was one of the only companies specializing in paint colors in the interior design industry, Rugh said. Now there are more paint color companies in the market, increasing the competition.
"The market is starting to get a bit crowded," she said. "I feel like some of the voices behind the real color elements get a bit lost with people just jumping on the bandwagon."
Rugh Design has seen further growth, especially due to its online business model during the pandemic. People were more at home and wanted to paint, design and decorate, Rugh said. The mostly online business has also helped her thrive in the age of influencer, online shopping and social media.
Rugh Design recently joined the Leander Chamber of Commerce, through which Rugh hopes to get involved and give back to the community. Rugh actively supports small businesses in Leander rather than large chains. She wants residents to know that she cares about the community and wants to connect with the locals.
As the business grows, Rugh is open to the possibility of a physical location for Rugh Design, she said. But, she says, there are no plans to leave the Leander community. Rugh looks forward to continuing to provide paint color and consultation to customers virtually, blog color reviews and home projects, and make local connections.
"I love the design process of getting to know people and bringing them into the elements to help people make their homes feel like who they are," she said.
Robust design
512-529-9382
[email protected]
Note: This article is part of Community Impact's annual real estate edition.