Ronald L. Moline | Obituary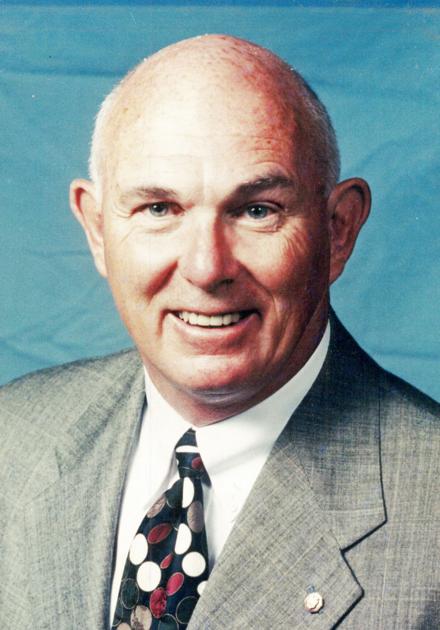 [ad_1]
LODA – Ronald L. Moline, 83, of Loda, formerly of Kankakee, passed away on Thursday, September 23, 2021 at his home.
He was born on December 2, 1937 in Chicago, son of Leslie and Eleanor (Moreland) Moline. He graduated in 1961 from the University of Illinois, where he obtained his bachelor's degree in architecture. Ronald worked for Moline Architecture Group and Spectrum Architecture Group, retiring in 1999. He has worked as an architect and developer for several area properties and retirement homes, such as East Court Village, Winchester Manor, Hickory Hills Senior Living and Braidwood Senior Housing, among others. Ronald co-owned the Frank Lloyd Wright Bradley House and began the original restoration of the house. Ronald served as the Regional Director of the National Council of Architectural Registration Boards (NCARB) and helped take the Architectural Exams for board certification in the United States. He was also president of the Kankakee Lions Club and a member of the board of directors of the National Architectural Accrediting Boards (NAAB). Ronald had received numerous awards and honors, including an AIA Fellowship, a Gold Medal for Distinguished Achievement from the Illinois Council AIA.
The survivors are two daughters and a son-in-law, Laura and Ken Heidrich of Manhattan and Olivia L. Moline of Champaign; and 10 grandchildren, Eric (Linda) Heidrich, Adam (Jill) Heidrich, Evan (Lindsay) Heidrich, Megan (Ray) Marko, Nicholas Moline, Ashley (Daniel) O'Hare, Sarah (Doug) Torbeck, Robert Lloyd, Kristina (Greg) Sharpe and Martin Russow.
Ronald was predeceased by his parents; three sons, Mark D. Moline, Gregory T. Moline and Scott M. Moline; his twin brother, Donald Moline; and a sister, Marjorie Bessey.
Cremation rites have been granted. A commemorative visit will take place from 4 p.m. to 7 p.m. on Friday, October 8 at the Clancy-Gernon Funeral Home, Bourbonnais. Memories can be made to the Alzheimer's Association. Please sign their guestbook at clancygernon.com.
[ad_2]