Purdue Pharma protesters build token mass cemetery and other news – SURFACE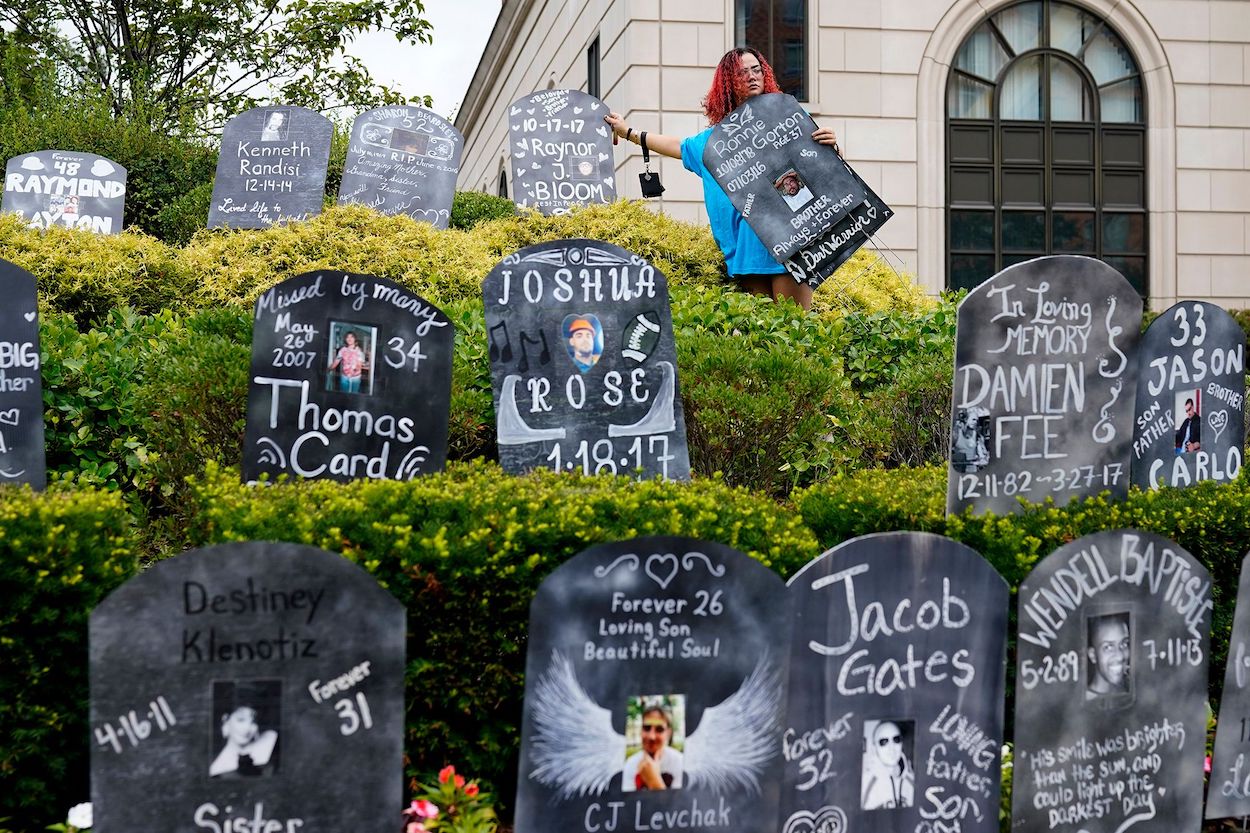 DESIGN SHIPPING
Our daily view of the world through the prism of design.
BY EDITORS
August 11, 2021
The Design Dispatch offers essential news written by experts in the world of design, designed by our dedicated team. Think of it as your cheat sheet for the day in the design delivered to your inbox before you have your coffee. Subscribe now.
Do you have news that our readers need to see? Submit it here.
Purdue Pharma protesters turn a courthouse into a collective cemetery for victims.
Earlier this week, protesters outside the U.S. Bankruptcy Court in White Plains, New York, turned an adjacent plaza into a symbolic cemetery for the victims of Purdue Pharma. Activists set up cardboard headstones with the names of people who died of opioid-related overdoses – many relatives and friends of the protesters. Owned by the Sackler family, the pharmaceutical giant was recently convicted of encouraging the overprescription of OxyContin and thus propelled an opioid epidemic that has killed at least 500,000 people across the country. Activists from Truth Pharm and Nan Goldin's advocacy organization Pain Addiction Intervention Now have spoken out against what they saw as an overly lenient bankruptcy restructuring plan put in place by a judge hand-picked by the Sacklers to sympathize with them.
Originally slated for release later this year, Tesla is delaying the Cybertruck's launch until 2022.
Despite the announcement of a first release towards the end of 2021, Tesla has quietly delayed launch of its highly anticipated Cybertruck on the site's personalization order page, noting that buyers can pick their desired specs closer to 2022. The biggest consequence of hampered availability is the broader EV market, as the Auto competitors, such as Ford and Nissan, are gearing up to debut their EV trucks ahead of Tesla, which threatens to offset demand for the company's polygonal vehicle. Tesla, however, reported that pre-orders for the Cybertruck have passed one million, proving that the popularity war in the electric vehicle market is underway.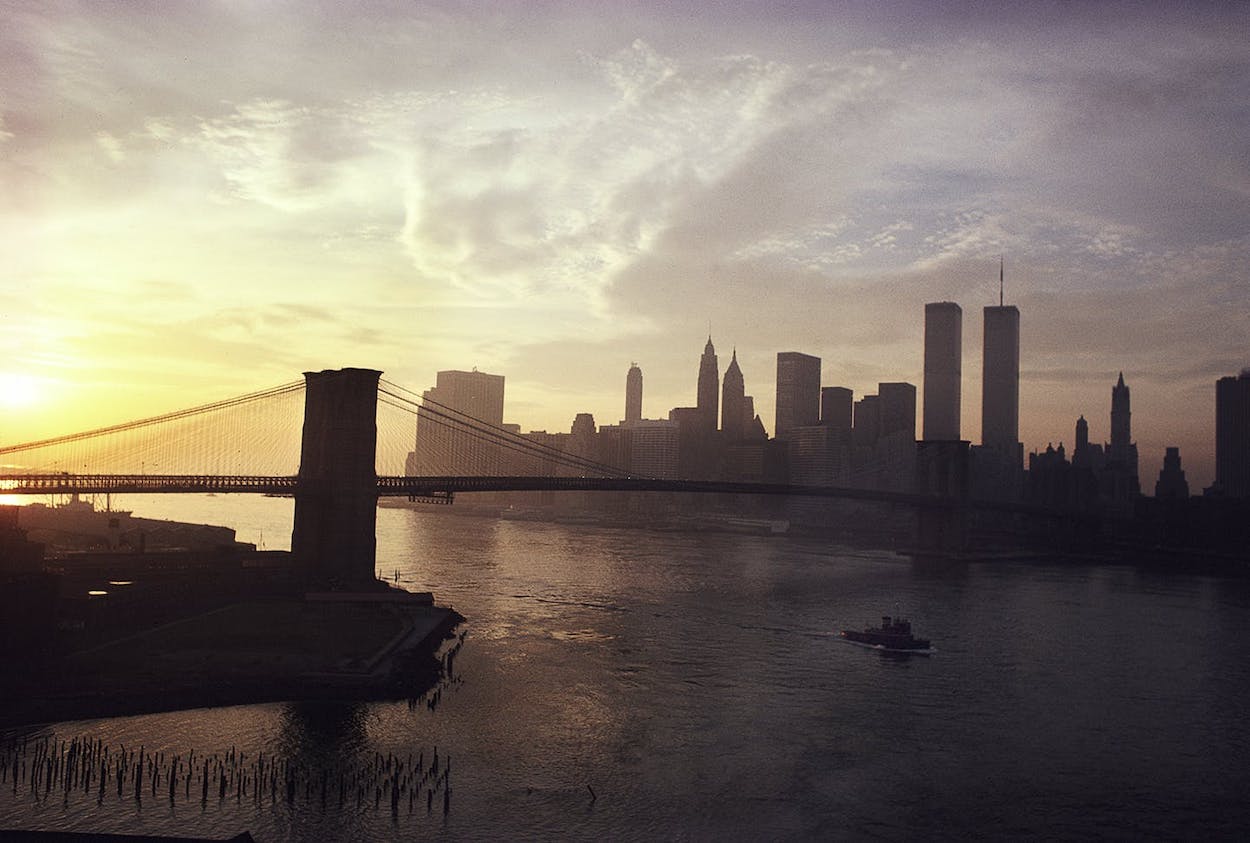 The National Building Museum commemorates Notre-Dame and the World Trade Center.
Two major exhibits are heading to the National Building Museum in Washington, DC, this fall. To commemorate the 20th anniversary of the September 11 attacks, the museum will present Chilean photographer Camilo José Vergara World Trade Center images from the construction of Minoru Yamasaki's original twin towers in the early 1970s to the completion of the plaza rebuilt today. At the same time, the museum will present a faithfully reconstructed replica of one of the oldest of Notre-Dame. wooden trusses destroyed in the April 2019 fire. The 35-foot-high scale model was assembled using medieval techniques and tools by a team of traditional carpenters, artisans and students in Architecture who participated in a ten-day construction workshop hosted by Handshouse Studio at the Catholic University's School of Architecture and Planning.
The Barbican changes direction after a revealing book included allegations of racism.
A June publication that documented more than 100 cases of discriminatory behavior sparked a major staff overhaul at the Barbican Center in London. Following the resignation of Nicholas Kenyon as Managing Director, Director of Arts and Learning Will Gompertz and Director of Operations and Finance Sandeep Dwesar have taken over with Nina Bhagwat as Acting Director of the 'Equity, Diversity and Inclusion' to drive Barbican's anti-racism work and ensure that Barbican's inclusion agenda is moving forward at a steady pace. Gompertz and Dwesar have announced their immediate program to help employees who are victims of racism within the organization and to convey their new plan to combat racism.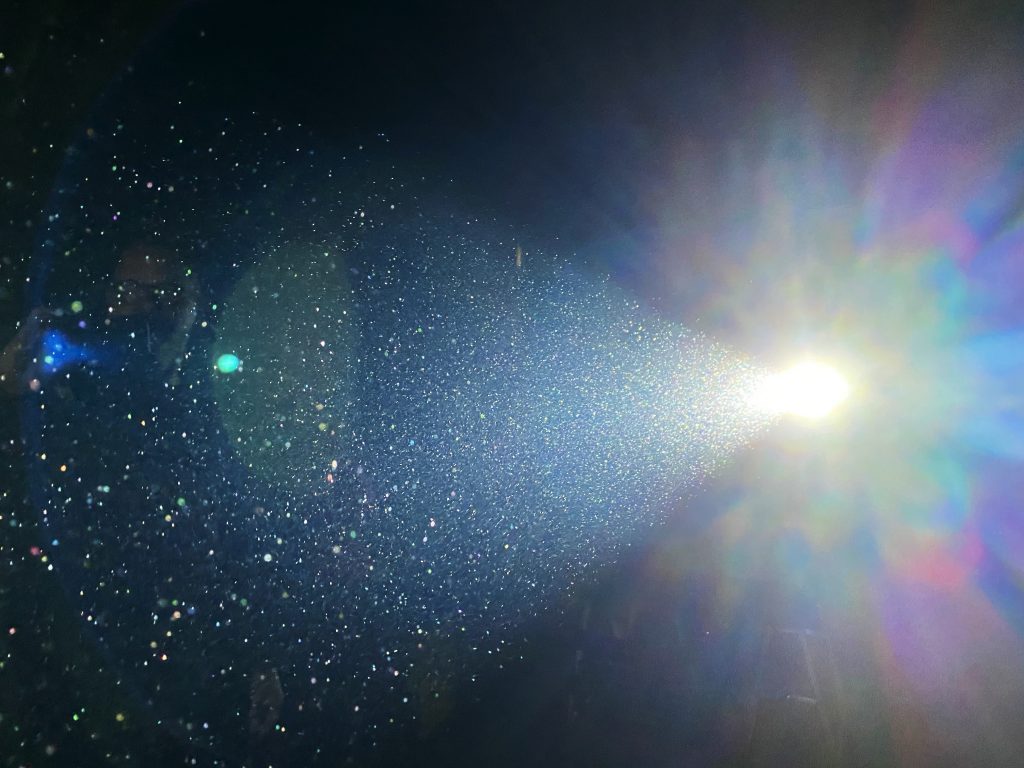 Tomás Saraceno convinced his gallery to shorten his hours in order to save electricity.
Environmentalist at heart, Argentinian artist Tomás Saraceno was inspired by both the pandemic and the climate crisis for his new exhibition which explores the consumption of air, and more intimately the breath. Opening at the Neugerriemschneider gallery in Berlin on September 17, "We don't all breathe the same air"Examines the inherent inequalities of oxygen through installations and immersive landscapes that evoke the gravity of air. The show will run exclusively on renewable energy and will move its opening hours to October to match shorter daylight hours so that less lighting is needed during opening hours. "We know exactly what the cure is for [bad air quality] is, "says Saraceno. "We know that if we stop burning fossil fuels, death rates will go down. Why were we able to respond so actively to the immediacy of the coronavirus, but can nothing against a collective threat three times more deadly?
Environmental activist Greta Thunberg covers the first issue of Vogue Scandinavia.
Greta Thunberg a entered the fray of magazines with a bang, calling the fashion industry for its misguided sustainability ads. Instead of the IPCC annual report on climate change, Vogue Scandinavia chose nature as the theme for the first issue and photographed Thunberg wearing a recycled trench coat talking about her activism; the interview records the 18-year-old eco-warrior criticizing fast fashion brands for unethical practices, tweeting that "many give the impression that the fashion industry is starting to take responsibility, spending money We are fanciful about campaigns that present themselves as sustainable, ethical, green, climate neutral or fair. But let's be clear: this is almost never just pure greenwash. Greta concludes her interview by reaffirming her mantra: "as long as there is need activists, I will probably be an activist ".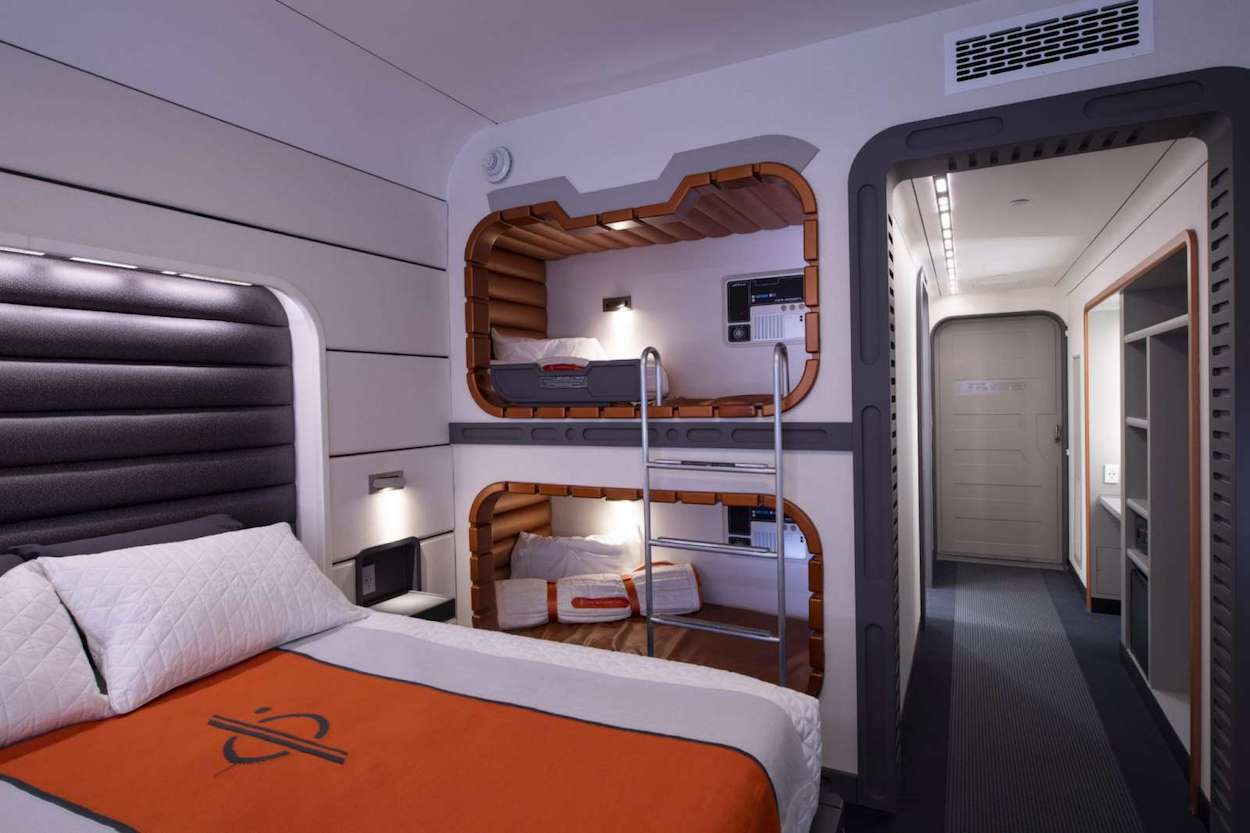 Today's Attractive Distractions:
Tom Daley completed the jumper he was knitting while watching the Olympic Games…
…. While Japan has designed unique kimonos for each participating country.
Disney World's new Star Wars-themed hotel is out of this dear world.
Scientists discover the light behind a black hole 800 million light years from Earth.