Professor Emeritus Justin "Jake" Kerwin, Expert in Propeller Design and Ship Hydrodynamics, Dies at 90 | MIT News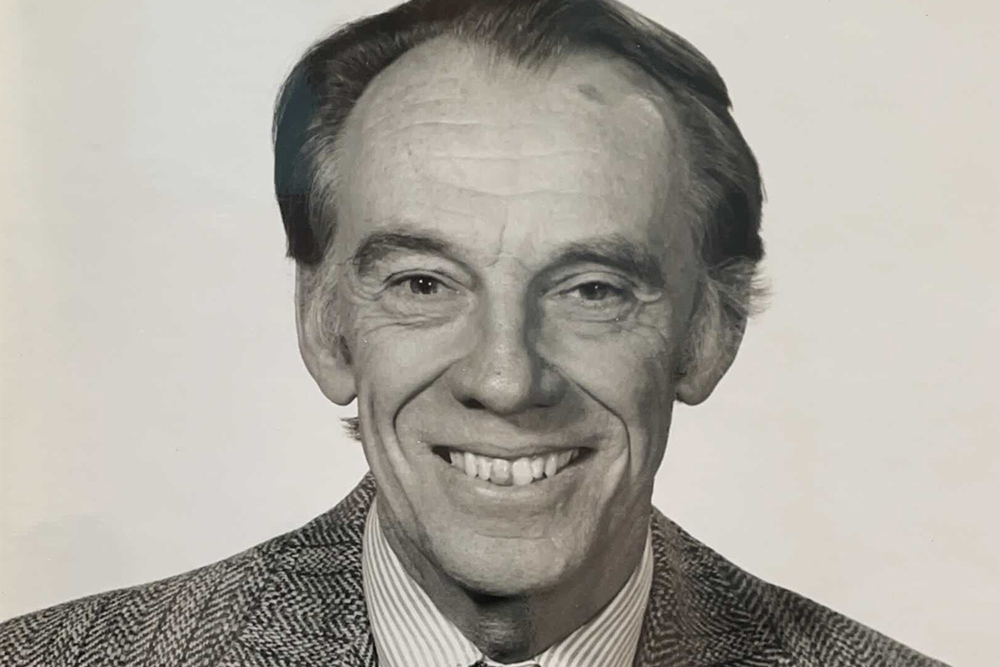 Justin "Jake" Kerwin '53, SM '54, PhD '61, professor emeritus of naval architecture, passed away at the age of 90 on May 23. Kerwin, who served in MIT's ocean engineering faculty for four decades, was an expert in propeller design, ship hydrodynamics, and performance prediction of racing yachts.
Kerwin had an international education, growing up in the Netherlands, London and eventually New York. He first arrived at MIT as an undergraduate student in 1949. In addition to studying naval architecture, Kerwin was an avid sailor and member of the MIT sailing team. His passion for sailing will continue throughout his career.
After earning his bachelor's degree from MIT in 1953 and his master's degree in 1954, he was named a Fulbright scholar. For his scholarship he returned to the Netherlands, where he studied the hydrodynamics of marine propellers at the Delft University of Technology. After completing his Fulbright, Kerwin joined the US Air Force as 1st Lieutenant. During his time in the Air Force, he worked on rescue boats.
Kerwin returned to MIT in 1957 to pursue his doctorate in marine propeller hydrodynamics while serving as a full-time lecturer. He was invited to join the then Department of Naval Architecture and Marine Engineering (now part of the Department of Mechanical Engineering) as an assistant professor in 1960, a year before earning his doctorate.
For 40 years, Kerwin led the Marine Propeller Research Program at MIT. He was a pioneer in the use of computer techniques for the design of marine propellers and helped develop open source code used in the design of propellers and turbines. He was also director of the Marine Hydrodynamics Water Tunnel, a water tank originally used to test ship propellers.
In addition to propeller research, Kerwin conducted research into his lifelong passion for sailing. Along with his fellow professor JN "Nick" Newman, he co-organized the H. Irving Pratt Ocean Racing Handicapping Project. The project dramatically improved predictions of sailboat speed and resulted in the International System for Measuring Disabled Yachts During Racing. He also pursued his passion in his personal life, sailing and racing often on his sailboat "Chantey" with his family.
Throughout his long career, Kerwin has been celebrated with many prestigious awards. He was a member of the Society of Naval Architects and Marine Engineers (SNAME) and four times received the Joseph H. Linnard Award from SNAME for Outstanding Publications. Kerwin received the David W. Taylor Medal for Outstanding Achievement in Naval Architecture in 1992. Several years later he received the Gibbs Brothers Medal from the National Academy of Sciences for his outstanding contributions to the field of naval architecture and of marine engineering. In 2000, he was elected to the National Academy of Engineering.
After retiring as Professor Emeritus in 2001, Kerwin and his wife Marilyn performed jazz alongside other retired ocean engineering professors from MIT in a group known as the "Ancient Mariners". He was a pianist and she played bass. The band was extremely active, playing concerts across New England and the United States.
Kerwin's beloved wife, Marilyn, passed away just one month after him, on June 21st. They are survived by their daughter Melinda and their son John. A private celebration of life event was hosted by the Kerwin family.