Porter James has closed its Greenpoint storefront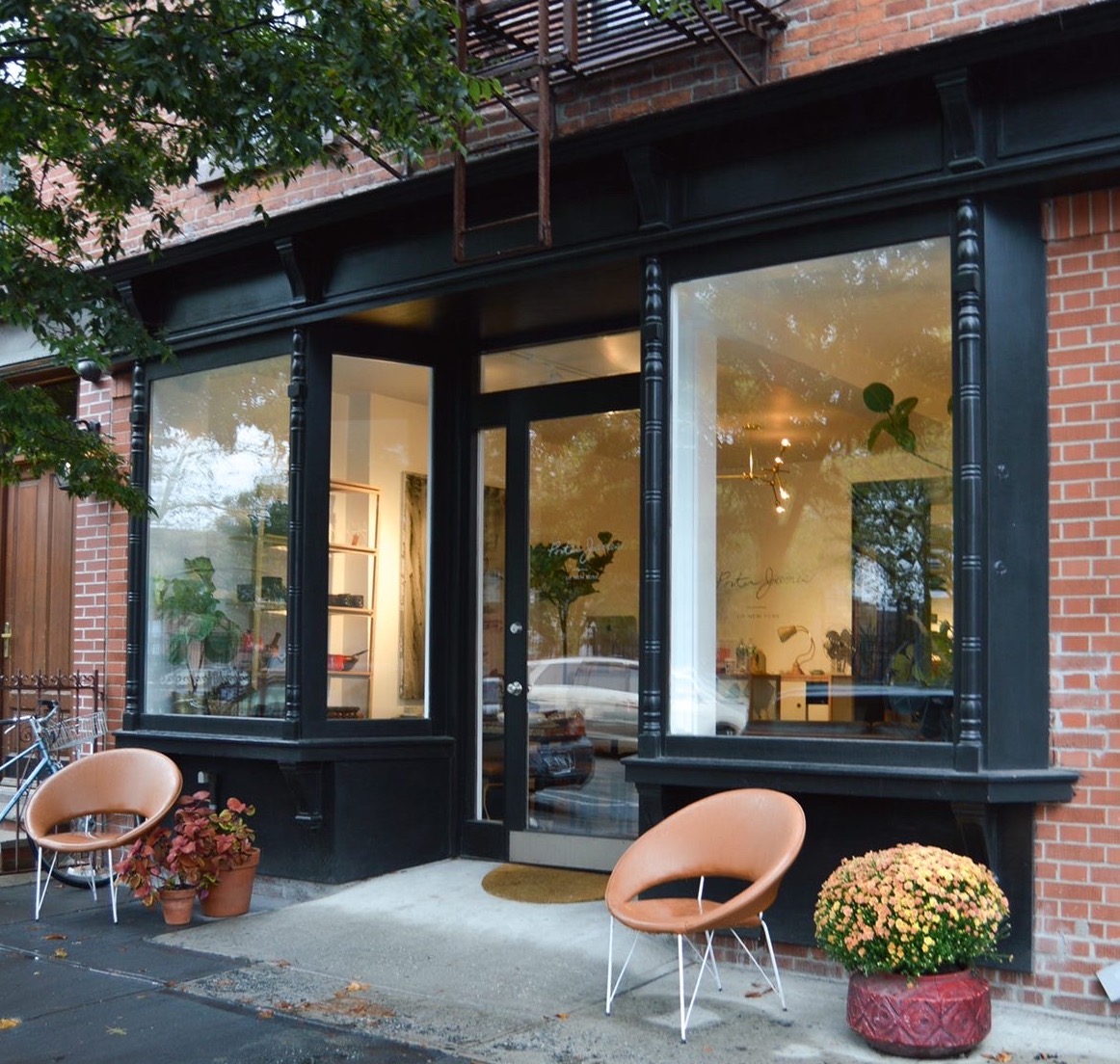 Unfortunately, in Greenpoint and North Brooklyn, a business is closing. On July 28, Porter James of New York announced on his Instagram that he was closing after seven years.
It's a sad day any time a business closes, especially one that's been around as long as Porter James. They are still selling out all of their items in store. So stop by and grab some stuff while you still can, until this Sunday. Bring cash!
Porter James Of New York is a vintage furniture and home store where you can find furniture, art and sundries. It was founded in 2016 by Kyla Burney and Catherine Csoke. They even created their own home decor line called At Home with Porter James.
Named after Burney's grandfather's two first names, the business evolved from Burney and Csoke's shared love and appreciation for fusing vintage design styles in a fresh and fun way. .
Burney and Csoke also offer services such as interior styling, custom upholstery and finishing and rental within Porter James. They state on their website that "we believe the home is the center of comfort and creative expression. Personalize your space with Porter James of New York.
But don't worry entirely, one can continue to create their own space with Porter James because Porter James is still alive via online. Porter James will also continue to develop its styling and interior design business. So even if you can no longer visit the store, you can still do so virtually, through the website and their Instagram. You can also always take advantage of their interior design services.
With the pandemic comes change or adaptation. Csoke shared that they are closing to adjust to the post-COVID world. They meet their clientele where they are in their homes and in their lives, so "the need for [a] the brick-and-mortar showcase has shrunk given the way we now all use the internet and social media.
While they harbor this need, the closure is still bittersweet for them but they are especially grateful to all of their neighbors, customers and followers. Porter James has grown so much and they have to see Greenpoint grow alongside them too. They loved being part of Greenpoint and its wonderful community. They will miss all the daily interactions they had with their neighbors and their adorable puppies.
"Greenpoint has always been an amazing and supportive community, we are incredibly grateful to everyone who has been a part of our store and our history," said Csoke.
From the start, when they decided to put Porter James from New York here, they knew Greenpoint was the place.
"The character and quality of the neighborhood matched the essence of the brand. An intersection of old New York charm infused with a vibrant new energy," Csoke continued.
It may be a farewell to Porter James' physical Greenpoint location of New York, but Porter James will always be here. And so will co-owners Burney and Csoke (but in different ways). Burney will continue with interior design through Porter James and Adaptations (a lifestyle boutique of modern and vintage pieces) and travel to Mexico in his refurbished van. Csoke will part ways with the business and develop a new career in residential real estate, helping others find their new home and offering Reiki at Sparsa Greenpoint.
So cheer everyone up and don't be too sad, you can still get a curated collection of vintage and modern objects, furniture, and artwork online. But let's have another moment of silence for Porter James' Greenpoint physical location: 116 Franklin St.