Pax & Beneficia's third Texas Cafe brings roasting homeDaily Coffee News by Roast Magazine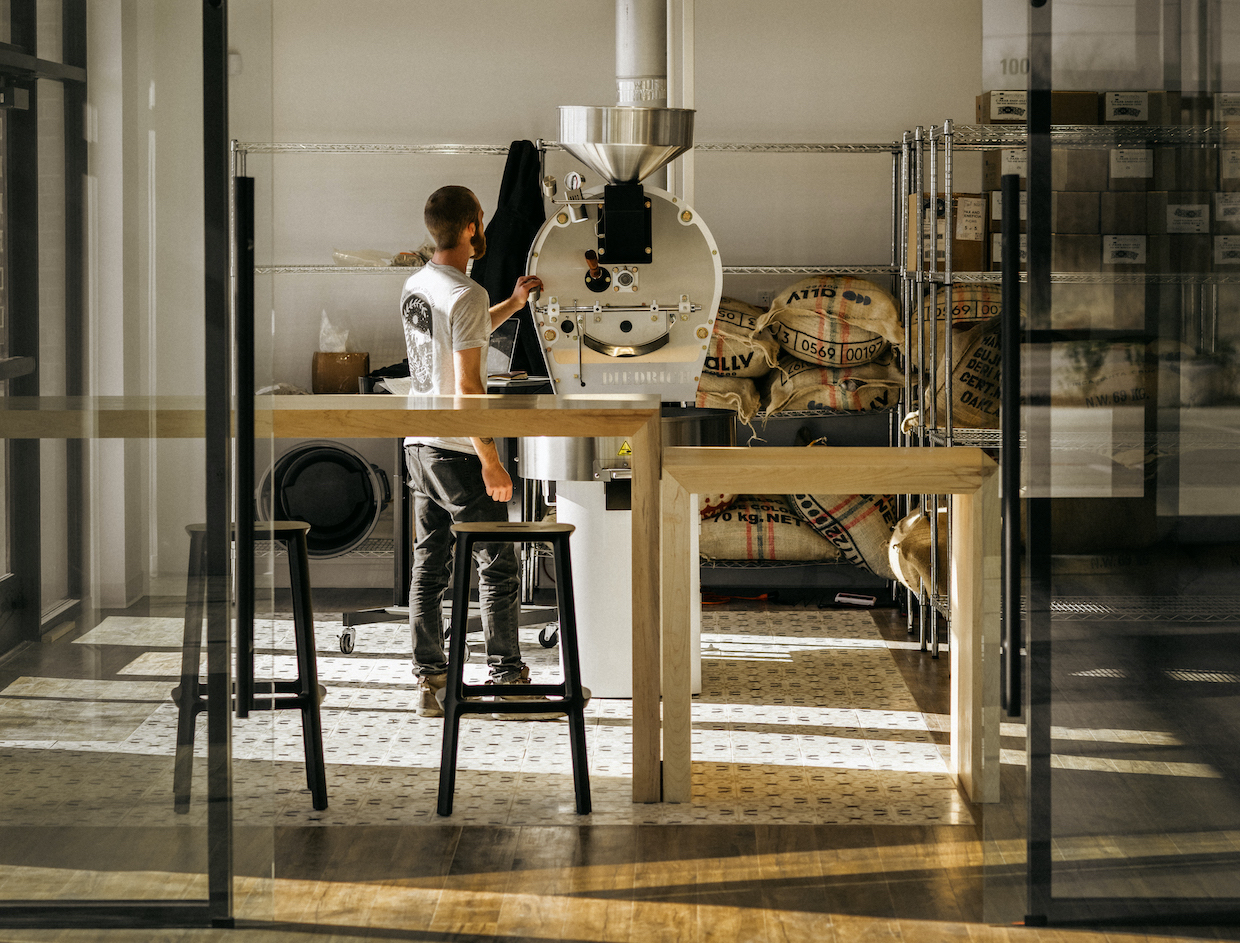 Texas Coffee Company Pax & Beneficia opened its third, largest and most sparkling cafe yet in the Dallas-Fort Worth metroplex, with a new in-house roasting operation.
Like the company's first store in Las Colinas, as well as a second that opened last year inside the AC Hotel in downtown Fort Worth, the new 2,700 square foot location in Grapevine, Texas, opulently blends Turkish coffee culture and Arabesque design with Scandinavian coffee and design influences.
"Our locations are designed to be an open, bright, inviting and welcoming atmosphere that provides guests and team members with a peaceful, friendly ambiance for connecting with people or just getting some work done", Pax & Beneficia Co-owner Mouyyad Abdulhadi told the Daily Coffee News. "Natural woods, humanely universal and intimate, catch the eye and frame the bar. The color palette is more industrial, as it's a subtle reminder that this is where our coffee roaster is housed.
While each store is unique, the Grapevine's location benefits from the added distinction of white Diedrich IR-12 coffee roaster inside a transparent glass enclosure.
"We want customers to be able to directly watch and see the roasting craftsmanship while sipping their favorite cup of coffee," Abdulhadi told DCN. "We invite customers to venture out and ask questions about the coffee they enjoy."
---
Related Reading
---
Pax & Beneficia's new in-house roasting program is led by Chief Roaster Owen Baty-Barr, who works with green coffee import companies such as Coffee Ally, Red Fox Coffee Merchants and Cafe Caravelle trusted by Pax & Beneficia for their established and impactful relationships with farmers.
"We want our coffee to complement our environment and aesthetic, which means we love coffees that are bright and present a myriad of flavors to our customers," Abdulhadi said. We are currently working to establish direct relationships with farmers and look forward to serving these coffees very soon. »
When Abdulhadi and co-founder Mamdouh Khayat opened the first Pax & Beneficia in 2019, the shop primarily offered coffees roasted by Dallas' own. Merit Coffee, plus an imported blend from Syria for Turkish coffee options. This latter style of coffee and preparation remains in all three locations.
The owners told DCN that other P&B locations may open during this calendar year.
---
Pax & Beneficia is located at 3550 Grapevine Mills Blvd N Suite 100 in Grapevine. Inform the DCN editors of your new coffee or roast here.
howard bryman
Howard Bryman is associate editor of Roast Magazine's Daily Coffee News. He is based in Portland, Oregon.