New technology is shaping the way we choose where to live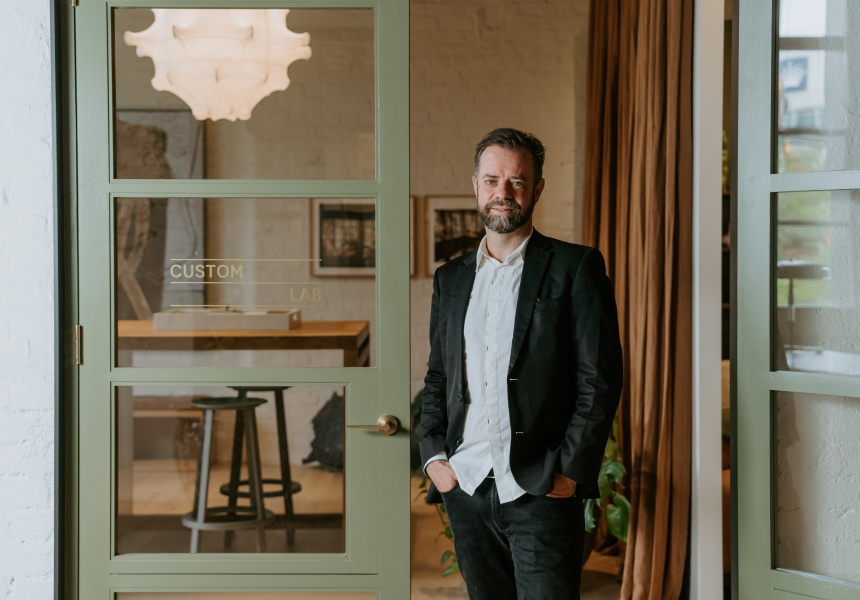 If we've learned anything from the pandemic, it's that you can do a lot online. It turns out that includes the life-changing decision to buy a new home – something that would have seemed far-fetched just ten years ago.
Edward Pearse would know. Director of Time & Place, a Melbourne-based property developer, Pearse observed how the concept of apartment design has evolved, with new tools placed in the hands of clients that allow them to participate in the design and feel as if they had almost been inside a property before new construction had even started.
The flat two-dimensional floor plan that has long been the norm and left potential buyers guessing what's going on from top to bottom is being replaced in 2022 by interactive 3D models that guide property buyers through entire buildings.
Pearse says the pandemic has something to do with it.
"He was able to move things forward quickly that had stood as opportunities for a long time," he says. "Like e-contracting: it became a technology that people accepted and are now accepting after the pandemic."
That's a far cry from 21 years ago, when Pearse lived and worked in New York. Back then, he said, you got what you got.
"It was a bit more faith-based," he says of buying off-plan apartments. Eventually, the market began to offer light or dark schemes to choose from. But it was also limited. "In some cases, there was not even a drawing to represent the finishes."
These days, you'd be forgiven for confusing realistic digital rendering with reality.
"Every few years there seems to be a change and the quality improves," says Pearse. "We have [also] learned that it's not just the software in rendering. It's more about direction and curation. Often we engage with an architectural photographer to help us set camera angles in 3D space to create almost photographic images.
While it helps clients and investors visualize the finer details of a project to scale (because materials without context can look very different in reality), it is also a tool for key design for "another layer of information from which you can make assessments," says Pearse.
Time & Place is at the forefront of apartment buying technology with its Queensbridge Building development in Southbank, which uses an online sales portal called Custom Lab. In real time, Custom Lab shows what's still available at the 62-story Elenberg Fraser-designed hotel and residence, and has filters to fine-tune room and bathroom preferences, pricing, and view and the level you prefer.
"[Potential buyers] then access the [different] apartment plans and can figure out where the kitchen is in relation to the bathrooms, how much storage there can be, if there is a study desk and how a dining table could sit in the space," says Pearse.
Custom Lab also offers a wide selection of options and finishes – different wood veneers, paint colors, tiles, stone countertops, carpets, etc.
It's the kind of technology that allows people to navigate through the sales process without even having an agent. Not that vendors or showrooms are completely forgotten, they've just been modernized, like everything else.
"While we can show someone a virtual experience and pass it on as best we can, I still think it doesn't match the real-world realities of what we're trying to do," Pearse says, referring to the Queensbridge's own showroom, dubbed the Experience. Studio. "To understand how light falls on surfaces, smells and sounds, the chatter of things, nothing can replace these experiences."
Everything about the Experience Studio is what future residents can expect, like the deep moss green bathroom, scale kitchen, and "homey touches" like a built-in office in each apartment's entryway. "where you can charge your phone, drop off your keys and leave your shoes.
It's these kinds of technologies and human-centric experiences that have changed the home buying process for good. The only question left is, what's next? For developers like Time & Place, it's virtual reality.
"There's a VR feature that we'll start looking at when we think the technology is there," Pearse says. "He will have the ability to put you in those spaces."
This story is produced by Broadsheet in partnership with Time & Place.