Magnificent Australian Homes, Shops and Hospitality Named in 2022 Australian Interior Design Awards Shortlist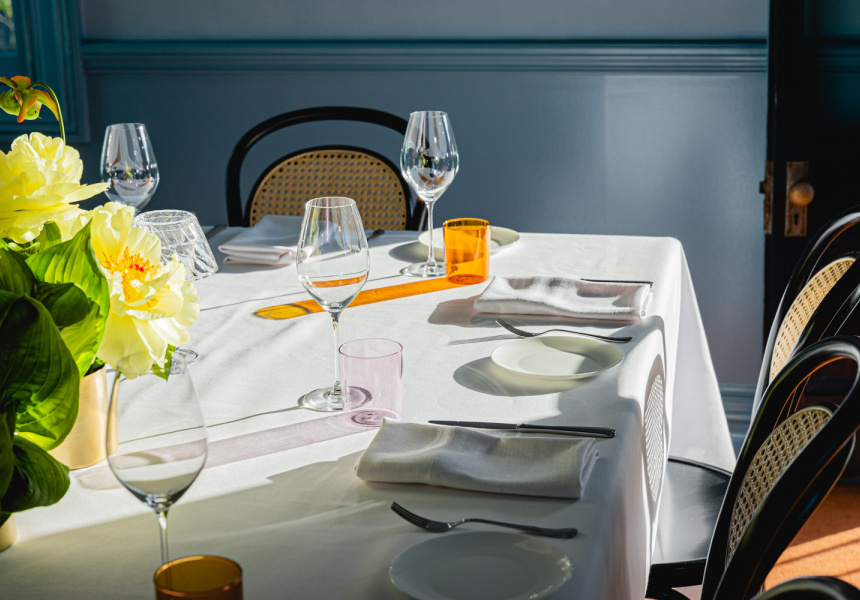 The annual Australian Interior Design Awards celebrate best-in-class interior excellence in hospitality venues, retailers, art exhibitions, private homes, design studios and other buildings. Today, 184 projects across the country have been named to its 2022 shortlist, including leading restaurants, cafes, bars and shops.
Sydney's stunning blue-hued Poho Flowers store, designed by Akin Atelier, made the cut, as did Troye Sivan's home in Melbourne, designed by Flack Studio.
Melbourne's second stylish sandwich shop outpost, Hector's Deli, makes the shortlist, alongside chic Adelaide neighborhood bar Arkhe and impressive New York-inspired restaurant Fugazzi, both designed by Gram Studio.
Sydney restaurant Ursula's, run by Phil Wood and designed by Brahman Perera, was selected for its elegant dining room adorned in deep blue and bold caramel. And Smith Street Bistro, designed by Anthology, is acclaimed for its European-inspired exposed-brick interior with cool moss, antique mirrors, Gothic chandeliers and burgundy banquettes.
The awards are presented by the Design Institute of Australia and Architecture Media's Artichoke magazine. This year's jury includes Madeleine Blanchfield (Madeleine Blanchfield Architects), Eid Goh (Architects Eat), Stuart Krelle (Luchetti Krelle), Rosie Morley (Fender Katsalidis), Jade Nottage (Tom Mark Henry), Beatrix Rowe (Beatrix Rowe Interior Design ), Peter Walker (Cumulus Studio) and Scott Walker (Hassell).
The winning projects will be announced on Friday, June 17. Check out the full list via the link below.
australianinteriordesignawards.com