Landmarks Commission kicks the can on Century and Consumers building status at risk | Chicago News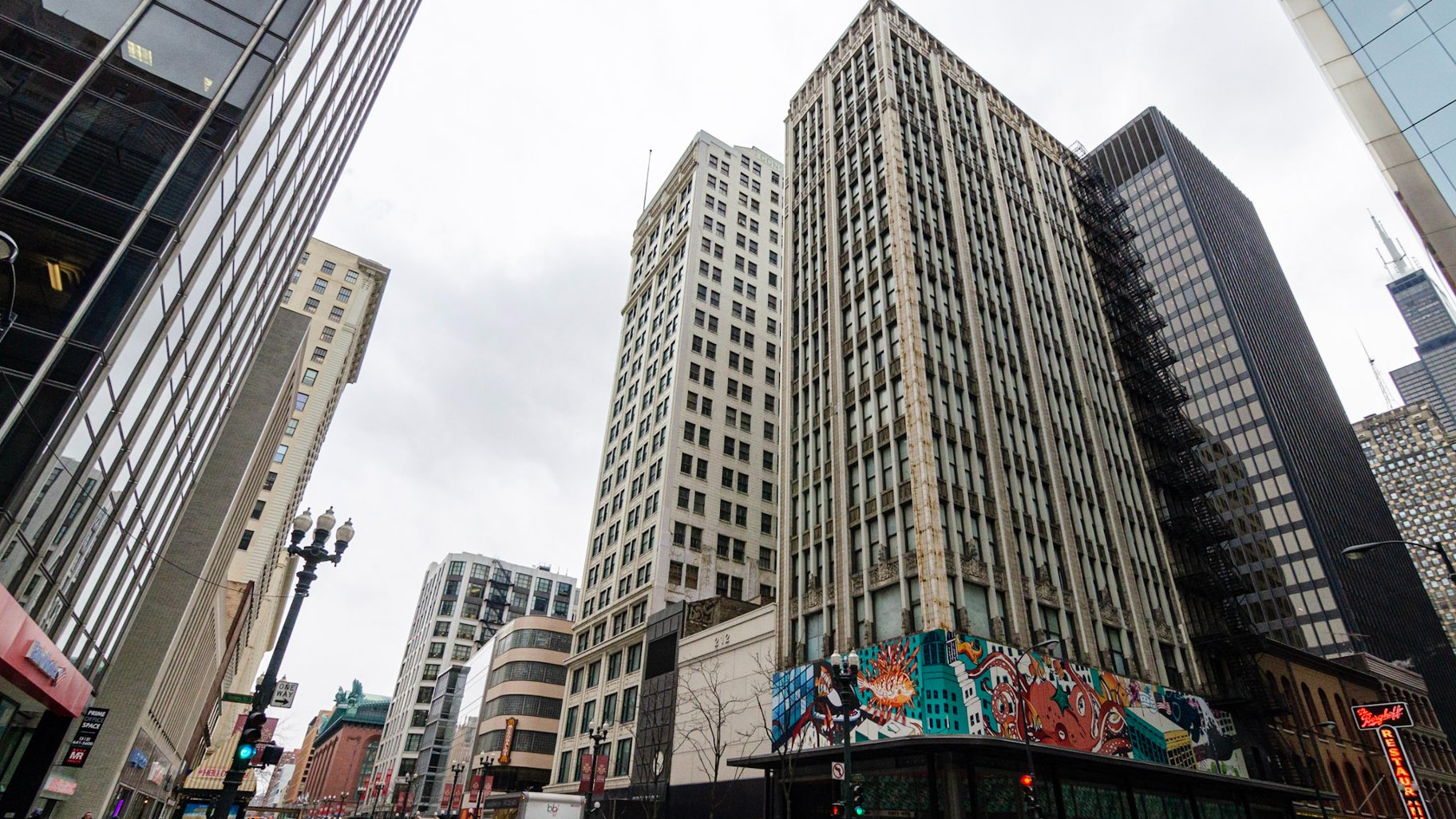 Chicago Preservation/Eric Allix Rogers)" height="1026″ src="https://news.wttw.com/sites/default/files/styles/full/public/field/image/MostEndangered2022Century%20and%20Consumers%20Eric%20Allix%20Rogers%20%281%29_0.jpg?itok=HTwf7uDp" title="The Century Building, 202 S. State St., built in 1915, architects Holabird and Roche. Consumers Building, 220 S. State St., built 1913, architects Jenney, Mundie and Jensen. (Chicago Preservation/Eric Allix Rogers)" width="1824″/>The Century Building, 202 S. State St., built in 1915, architects Holabird and Roche. Consumers Building, 220 S. State St., built 1913, architects Jenney, Mundie and Jensen. (Chicago Preservation/Eric Allix Rogers)

The fate of a pair of endangered 20th century State Street skyscrapers remains up in the air after the Commission on Chicago Landmarks kicked off at its monthly meeting on Thursday when it came time to decide whether it landmark status had to be given to the Century and Consumers buildings.
The 1913 Consumers Building at 202 South State St. and its neighbor, the 1915 Century Building, are threatened with demolition, having stood vacant since their 2005 acquisition by the federal government through eminent domain. The buildings location just east of the Dirksen Federal Building poses a security threat to the courthouse inside, officials argued.
Preservation activists have spoken out in favor of not only identifying the buildings, but also restoring them and finding them an appropriate reuse. Tearing down the buildings, they said, would leave a permanent hole in State Street's distinctive "street wall", hamper attempts to have the State Street area declared a UNESCO World Heritage Site and destroy some of the finest examples remnants of the famous Chicago School style. of architecture.
A presentation on the history and architectural significance of the buildings, prepared by the Chicago Department of Planning and Development, appeared to support the landmark status.
In favor of skyscrapers: The Century Building, designed by the famous firm Holabird and Roche, has a high level of terracotta ornamentation, according to Kandalyn Hahn, who made the presentation.
For its part, the Consumers Building has a rare and remarkably intact interior entrance, fitted with Carrara marble and bronze fixtures, she said.
Maurice Cox, Commissioner of the Department of Planning and Development, said there was no doubt that "the properties deserve landmark status", but argued that no action should be taken without an understanding deeper into the broader issues at stake.
Indeed, Rebecca Pallmeyer, Chief Judge of the U.S. District Court for the Northern District of Illinois, submitted a letter, read during the proceedings, which set out the court's concerns about the "serious risk to the safety" of the present buildings, as well as the difficulty of reassigning them.
Ultimately, commission chairman Ernie Wong declined to call a vote on whether to give the buildings preliminary landmark status. Citing the "very unusual circumstances" surrounding the buildings, he said further study was needed into the specific safety issues and potential solutions.
"The process is unique and needs to be well informed," Wong said.
A next step for buildings is a Section 106 review, in which federal agencies must consider the effects of their actions on historic properties.
Contact Patty Wetli: @pattywetli | (773) 509-5623 | [email protected]