Justin Mensinger on sustainable design after HBO's 'The Hype'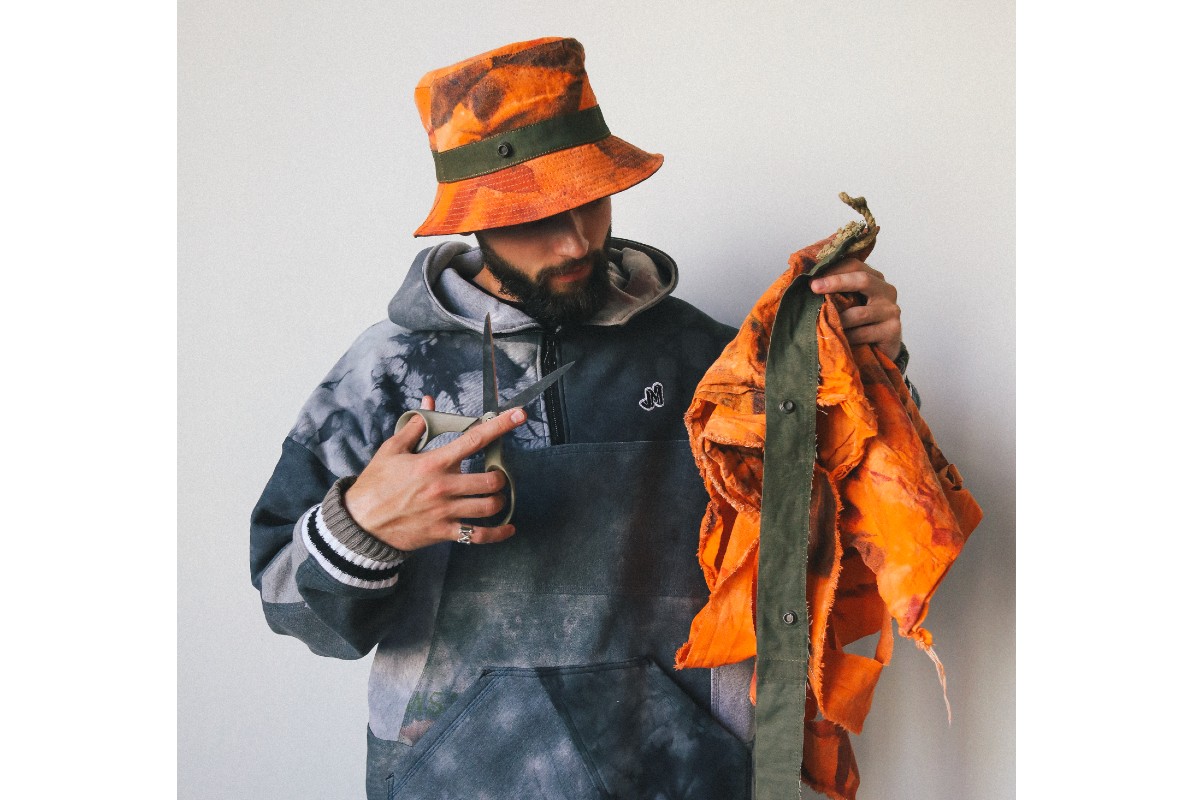 The first season of HBO Max The hypea competition to design the best street-worthy clothes, ended in August 2021 with recycled and sustainable fashion and cutting-edge designs by Justin Mensinger winning the gold chain.
A year later, Mensinger moved across the country to be closer to resources and film Season 2. As the fall fashion season approaches, Mensinger is rapping with The Manual about his latest creations, a new collaboration with Fiskars sewing tools and how the hot textile designer continues to work to promote sustainable design.
(The following conversation has been edited for clarity.)
TM: So, are you in Chicago right now, Justin?
Justin Mensinger: I am currently in Los Angeles. I've been living in Los Angeles for about a year and a half now.
TM: Did you move there, because it's more of an avant-garde place?
Justin Mensinger: One hundred percent. I was trying to manifest my move here for a few years, so I expressed an intention to have more resources so I could create more and be closer to a lot of the things I needed to be able to move the production forward.
TM: It seems that LA is not only forward-thinking, but there are actually resources there. There is capital you can get for your clothes and for your production.
Justin Mensinger: When I was in Chicago, I had to order everything, whether it was a sewing machine or something as simple as needles or thread. I feel like everything is from LA and now that I'm here I can drive 5-10 minutes east and find what I need.
TM: You have a partnership with Fiskar coming up, and you also have an additional drop, right?
Justin Mensinger: I'm also working on some of my own projects. Next month I have my first pop-up in LA, and then I'm working on a sub-brand right now.
TM: Tell us about the pop-up.
Justin Mensinger: It will be on Melrose at this place called Reconstruct Studio. Actually, I know the store owner. I've worked with him on other projects before, and he also does upcycling. It's a similar style. I'll have half the floor, and we'll have artwork, a dirt bike, and a whole patchwork wall.
TM: It seems that streetwear is very avant-garde and has been for 10-20 years…
Justin Mensinger: One hundred percent. I think upcycling also fits into this picture. Reusing materials is really tied to streetwear, because a lot of it is vintage recycling or things that get thrown away.
This is one of the reasons I'm so excited to work with Fiskars on this project. I am able to incorporate tools that are 85% sustainable, recycled, renewable and reusable steel for the blades. I reuse things that have already stood the test of time.
TM: Do you feel like it was inspired by your generation?
Justin Mensinger: A lot of my inspiration started very young, but it was very unconscious.
When I was a kid, I went with my grandmother to the fabric store, to the craft store, and I saw her making a lot of quilts. I didn't really know she was upcycling at the time. My grandmother also used Fiskar scissors. Just being with her inspired me, and those things didn't really play out until I was much older.
I also worked at Goodwill in high school for about two years, and saw how much stuff was given away and not resold. They were thrown away and sent to another country. I used to take the clothes from the donations, bail them out with a forklift, and literally force them semi-full.
Then I worked at the RSVP Gallery in Chicago, which is more of a boutique. Virgil Abloh started with Don C, and it was very influential. Between these different experiences in my life and the things I was interested in growing up like skateboarding, vintage clothing… they kind of all came together.
TM: It sounds like you've been interested in this all your life: designing and making clothes. Who did you learn from?
Justin Mensinger: I feel like I had to learn everything on my own. When I started, it was rather with the idea of ​​having my own brand, but without knowing how to go about it. I started out really small and simple. I would get blank t-shirts offline, and I would go to Hobby Lobby and get iron-on letters and a $20 iron and spend hours trying to line up the letters perfectly. I was putting on bleach dye shirts… whatever I could to bring the vision in my head to life.
When I was older, around 18-19, I tried to work on making hats. I did everything myself by hand and learned as I went. I really wanted to expand and have something that I built from scratch. When I started getting interested in cutting, producing and making clothes from scratch, there really were no fabric stores.
I started practicing sewing by taking clothes (stained or damaged) and using them to make sample sweat shorts or hoodies because I didn't want to waste expensive fabric if I had any. I was falling in love with the process of reusing and cutting things up.
I have an example of what I work with Fiskars. It's a teaser for what I'm going to do, a prop to complete this piece. It is a bob made from a piece of canvas, painted and dyed by hand. There is the edge of a vintage military tent.
TM: Why these colors? To represent the season?
Justin Mensinger: I really wanted to tie in some olive green colorways like this fall inspiration of the changing seasons. Especially coming from Michigan and the Midwest, it really resonated with me – this time of year and the sustainability aspects. Orange really pops, but it's also reminiscent of being in the woods or even the scissors themselves. Orange has always been one of my favorite colors.
TM: What is the difference then between creating something functional and creating art?
Justin Mensinger: I think the difference between art and a commodity is really the soul that's put into it, the message behind it, and the thought behind it. Great art can be universally recognized, and a great product. A good piece of design is a work of art. With upcycling things, there's a certain soul behind it. The material has already lived its own life.
This is something that I am delighted to be able to share. We (Fiskar and Mensinger) are going to be offering kits where people can actually recycle their own parts. Maybe they have a room that they've already had a lot of life experiences in, and then they're able to recreate that into something that has a story and a message behind it. That's where the art lives: in the way you reinterpret something, putting your own spin on it – that handmade element.
Watch for more details on Mensinger's Instagram, @justinmensinger, for upcoming events in September, including his pop-up on Melrose, September 16-17, and his upcoming work with Fiskar on September 26.
Editors' Recommendations