Humans of U: Dave Titensor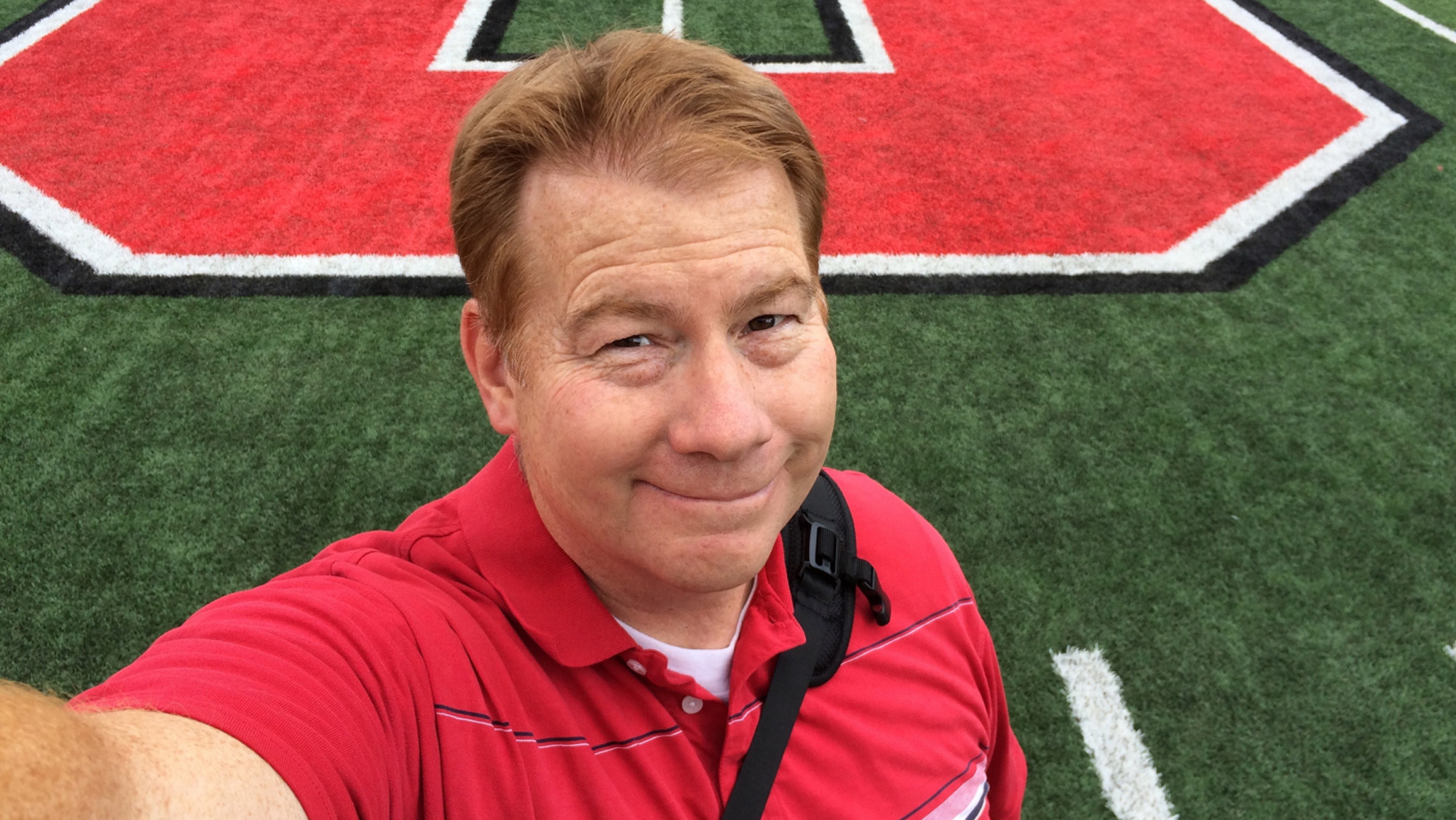 This piece was adapted from the College of Fine Arts' Blog Points Fins.
"I grew up with an interest in the visual arts. My mother and grandmother loved painting landscapes with watercolors as a hobby. I liked drawing, drawing and design classes in high school. I knew I wanted to explore a career in an art related field, but I wasn't sure what types of jobs were available. I've always heard that artists tend to starve, so I wasn't sure that was a viable choice. After a few semesters in general classes in college, I decided to go ahead and apply to the U.'s Graphic Design program.
I had wonderful and creative instructors at U. I learned to take criticism to help me improve my job. I have learned how important a well-rounded education and broader life experiences are to inspire me in my work. Perhaps the most telling experiences were the trips we took with the graphic design department to New York and San Francisco. We visited design companies and art museums. I was able to see firsthand what I had only seen in books or slideshows for my art and art history classes. I came back from each trip puffed up and creatively inspired.
After graduating with a BFA in 1992, I joined the award-winning design firm Richardson or Richardson in Phoenix, Arizona. There, I managed complex projects and got a taste of cactus salsa and blue corn chips.
Back in my native Utah, I founded and ran the graphic design division of Carr Printing Company for eight years. Then, wanting more independence, I took the plunge and became a full-time freelance when I started my own design company, Titan Design in 2001.
After getting bored of working alone in my pajamas, I now have a full time job at the University of Utah as Associate Creative Director for University Marketing & Communications. I continue to do freelance graphic design work in the evenings from my home studio, when I'm not having fun with my family or sleeping.
—Dave Titensor, Associate Creative Director for University Marketing & Communications; artistic director and photographer for University of Utah Magazine; Former student of the Department of Art and Art History
Read the full interview here.