Hotel Lilien set to make Catskills debut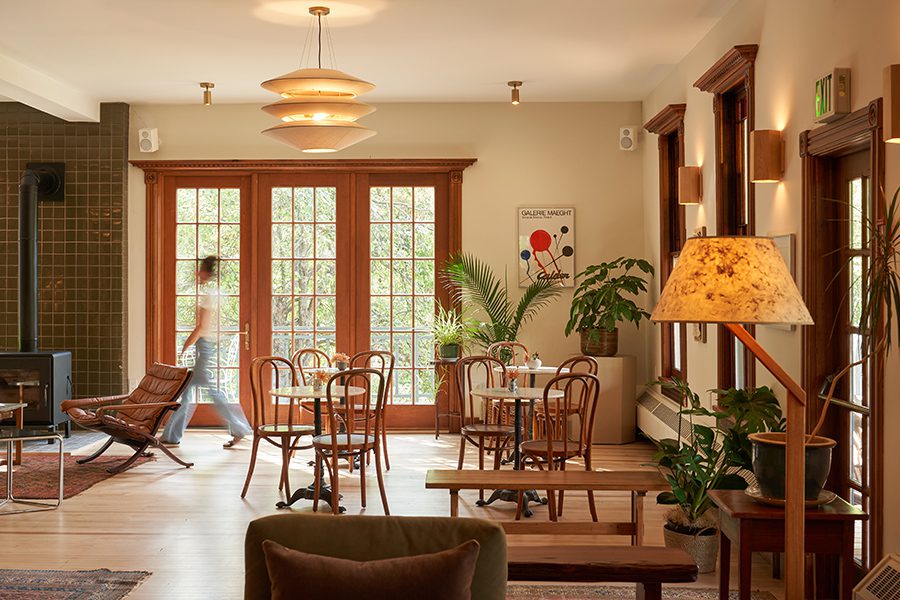 The Lilien Hotel will soon make its debut in the Catskills region of New York. Located in Tannersville, the new hotel occupies a stately 19th-century estate restored by San Francisco-based design firm Field Theory in partnership with local artisans.
"We wanted to preserve and restore all of the incredible original craftsmanship – dark woodwork, stained glass, brass doorknobs – while providing a lighter, more modern customer experience," says Leah Harmatz, lead designer at Field Theory. . "Our hope is that guests feel transported to another world, while being fully comfortable and at ease in their surroundings, as if they were staying with a good friend."
The revived property features an eccentric mix of handpicked vintage furnishings and decor to complement the original elements, like stained glass windows and wooden surfaces. New materials, including cozy velvet and antique Persian rugs, have also been selected to complement the rugged beauty of the Catskills and the site's heritage. "We tried to incorporate materials that looked like they might have been there since the original construction over 100 years ago," adds Harmatz.
Hotel Lilien will also house a private art collection and an artist-in-residence program to showcase local artisans.
Beyond amenities like an oversized pool and bar and lounge, the 18 rooms — a mid-century addition to the original home — will reflect a Scandinavian design influence. Engineered European floors and woven wool rugs will be illuminated by handcrafted wood lighting that establishes a residential warmth, and tumbled marble floors line remodeled bathrooms for a style that's both earthy and elegant.
More HD:
HDTV: Take the Farnam Hotel Tour in Omaha
Behind the design of Hotel Marcel, America's first Net-Zero hotel
Member clubs are making a resurgence