Ecommerce Website Design in New York – BlackbeltCommerce Top Designers Ecommerce Experts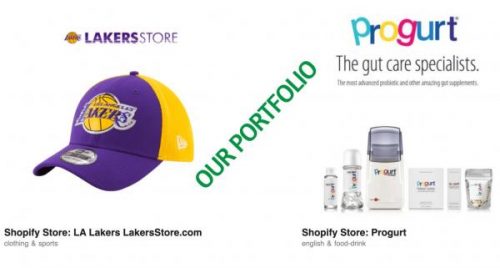 Shopify experts, Blackbelt Commerce (516-704-9890) have expanded their digital agency to help ambitious e-commerce businesses grow in New York City. Their services include graphic design, development, implementation, SEO, and ongoing support.
New York, United States – January 7, 2022 –
This company has extended Shopify and eCommerce Web Design New York so that any business owner can build an eCommerce store from scratch or make major upgrades to their existing store.
More information is available at https://www.blackbeltcommerce.com/ecommerce-web-design-new-york/
The updated services help customers from all industries at all stages of growth who want to improve their user interface and user experience to increase their conversions.
According to 99Firms, e-commerce in 2020 grew 44% from 2019. Part of this growth was due to the pandemic, but shoppers were creating habits that are expected to continue as they liked the ease of shopping online, and e-commerce is now expected to reach over 95% of all purchases by 2040.
More than a third of small businesses in America still don't have a website, so new and existing e-commerce entrepreneurs have an immediate advantage. The customer experience is however a priority. Shopping and payment should be easy for an online store to thrive.
With over a million merchants, Shopify is an e-commerce giant. The number of buyers who purchased from Shopify merchants increased by 52% from 2019 to 2020.
Shopify has made ecommerce relatively easy to set up an online store, but to have a real impact, the site needs to be more than just a basic online store. It must have an appeal in which Blackbelt Commerce excels.
This Shopify developer will customize the user interface to be attractive and easy to use and integrate social media into the site to regularly expand the audience with new customers.
The professionalism of the site built by Blackbelt Commerce can establish the company as an expert in the field, increase brand awareness, increase brand confidence, and more.
Blackbelt Commerce has created successful e-commerce stores for well-known businesses such as the LA Lakers Store, as well as for small businesses that are just starting out.
Their success in store development and SEO has made Blackbelt Commerce the # 1 Shopify partner in the Shopify directory.
A satisfied customer wrote: "Every aspect of working with Blackbelt Commerce was excellent. They patiently worked with me every step of the way of my website redesign, and in the end, the site is much better than I imagined.
Interested parties can find more information at https://www.blackbeltcommerce.com/how-to-choose-a-shopify-developer
Contact information:
Name: [email protected]
Email: send an email
Organization: Black belt trade
Address: 85 Broad Street Wework / BlackbeltCommerce, New York, NY 10004, USA
Phone: + 1-631-897-5427
Website: https://www.blackbeltcommerce.com/
Version Number: 89058965
COMTEX_400198268 / 2773 / 2022-01-07T21: 00: 18