Drones are coming, but can they deliver?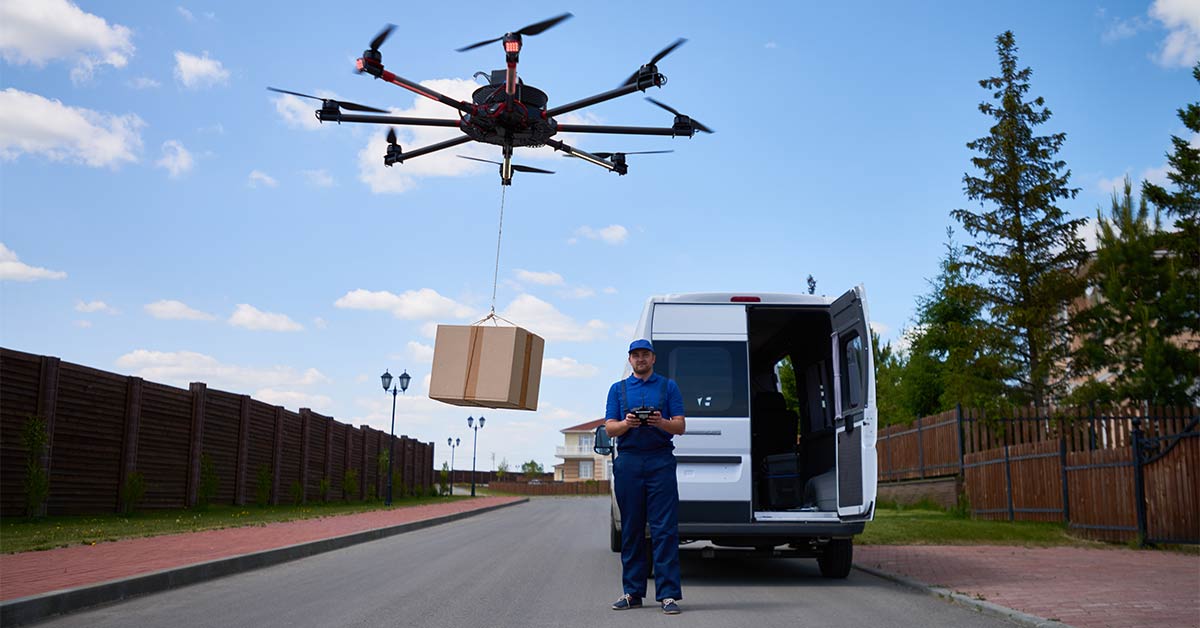 Drone houses
Back in the field, warehouses will also need to adapt to handle a constant flow of drone deliveries.
"The way these 3PLs integrate drones will play a big role in their success, but it's also about sustaining warehouses, which have historically changed little in terms of configuration over the years," says Smart. "Buildings will have to accommodate drones in just a few years if technical and regulatory progress continues at their current rate. "
Incorporating charging points, roof hatches or skylights, or more space outside for drone landing pads, can not only mean changing warehouse design, but rethinking picking operations. and packaging, as well as shipping methods.
"Those 3PLs more used to sending multiple items will switch to single items sent individually – this alone is a big change to overcome given traditional delivery methods," said Smart.
Royal Mail's delivery process, for example, involves an unmanned air vehicle carrying up to 100kg of mail to an airport. From there, a smaller drone makes deliveries to dedicated points.
"And of course, urban areas will also have to rethink their current airspace regulations," Smart said, highlighting the city of Madrid's stipulation that currently restricts drones in urban areas.
But drones fly for miles in more distant places; French Post has small-scale drone delivery operational service with drones transporting packages to the village of Mont-Saint-Martin in the Alps.
The cost of scaling can raise questions about financial feasibility – and the damage and loss of drones over time alone could prove prohibitive. But as Smart points out, drones were still more likely to play a supporting role rather than a primary one in the delivery process.
"They are on their way now and the level of discussion among supply chain players has increased," says Smart. "With more trials underway, the coming months will give us more clarity on the importance of the delivery role that drones can actually play in future logistics networks."