Commercial flights return to Ecuador's Esmeraldas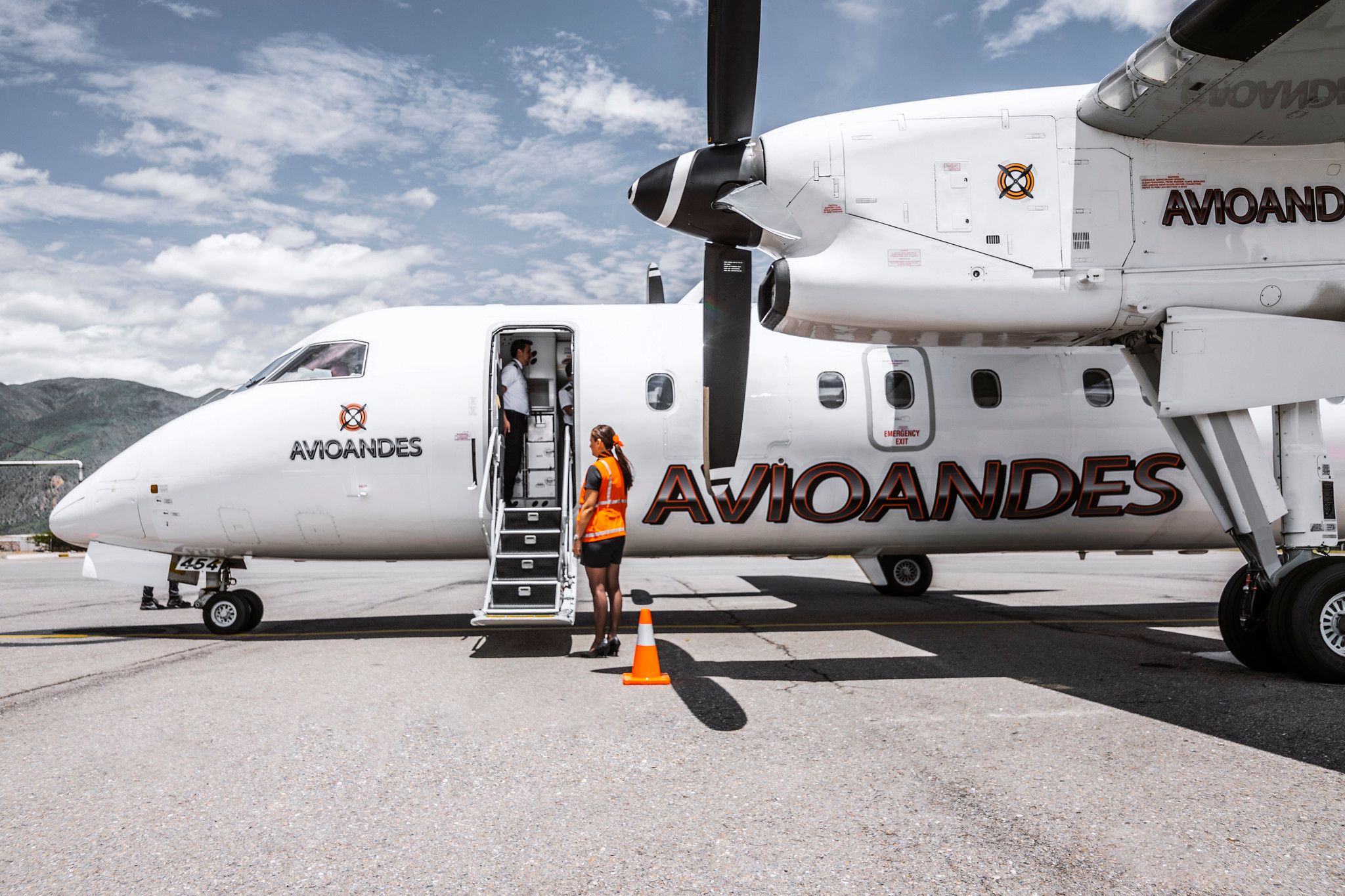 Since October 20, the Ecuadorian city of Esmeralda has once again been connected to the Ecuadorian capital, Quito. The twice-weekly air service will be provided by Avioandes, while tickets will be marketed by tour operator Cartavia. Let's take a closer look at the Ecuadorian aviation industry in the post-COVID-19 era.
Avioandes to connect Quito and Esmeralda
The city of Esmeralda, in the homonymous region of Ecuador, is again connected to the country's capital thanks to a twice-weekly flight.
Tickets are marketed by the tour operator Cartavia, while Aviandes operates flights on Thursdays and Sundays. For the short jump, which lasts about 35 minutes, Avioandes uses the Dash 8 Q202 with a maximum capacity of 36 passengers. According to ch-aviation, Avioandes owns one of the two Dash 8s, while the second is leased to Avmax Aircraft Leasing.
More than 154,000 people live in Esmeralda, a port city that is also one of Ecuador's most popular tourist destinations, thanks to its beautiful beaches and ecological reserves. John Alvarez, CEO of tour operator Cartavia, commented enthusiastically on the launch of the new air service, as it will contribute to the development not only of the Esmeralda region but of the whole country.
Upon landing at Esmeralda Airport (ESM) on October 20, the Aviandes Dash 8 Q202 received the traditional water cannon salute.
More than Quito
It's an exciting time for Esmeralda, whose air connectivity is rapidly returning. Indeed, in addition to Quito (UIO), new air services are about to start in the coming weeks.
First, Esmeralda will be connected to Macas every Monday and Friday, with flights from Quito. Starting November 3, Avioandes will fly from Esmeralda to Guayaquil on Thursdays and Sundays. All of these new air services aim to fill the void left by Ecuadorian carrier TAME, which ceased operations in May 2020 and made short hops to cities such as Manta (MEC), Tulcán (TUA) and Lago Agrio (LGQ). ) from Quito (UIO) and Guayaquil (GYE).
According to Juan Pablo Tamayo, the Undersecretary for Air Transport of the Ministry of Transport and Public Works of Ecuador (MTOP), it is essential for the development and wealth of the country to improve air connectivity to the "green city ".
The Ecuadorian aeronautical industry
As the graph below shows, the capacity deployed in Ecuador did not increase steadily even before the COVID-19 pandemic.
In particular, between 2015 and 2017, the capacity decreased slightly. Then it recovered in 2018 before declining again in the pre-pandemic year. In 2020, seats offered in Ecuador fell by 59% compared to 2019. However, in 2022, the Ecuadorian aviation industry will experience a solid recovery, with capacity up 44% compared to 2021 and above what it was in 2019.
Chart: Simple Flying I Data: OAG
According to the Official Airline Guide (OAG), in 2022 Quito-Guayaquil is the domestic route with the most seats available. Air service is operated by three airlines: LATAM (LA), which offers the largest capacity, with a total of 466,716 seats, followed by Avianca (AV) and Equinoxair SAS (HN).
Photo: Getty Images
Simple Flying has contacted Avionandes for further comment. We'll update the article with any additional airline announcements.