CI TEXAS ROUNDUP: extension of Louetta Road, opening of the bridge on Little Cypress Creek; Food Truck Fleet Fills Cedar Park 'Food Gap' and more news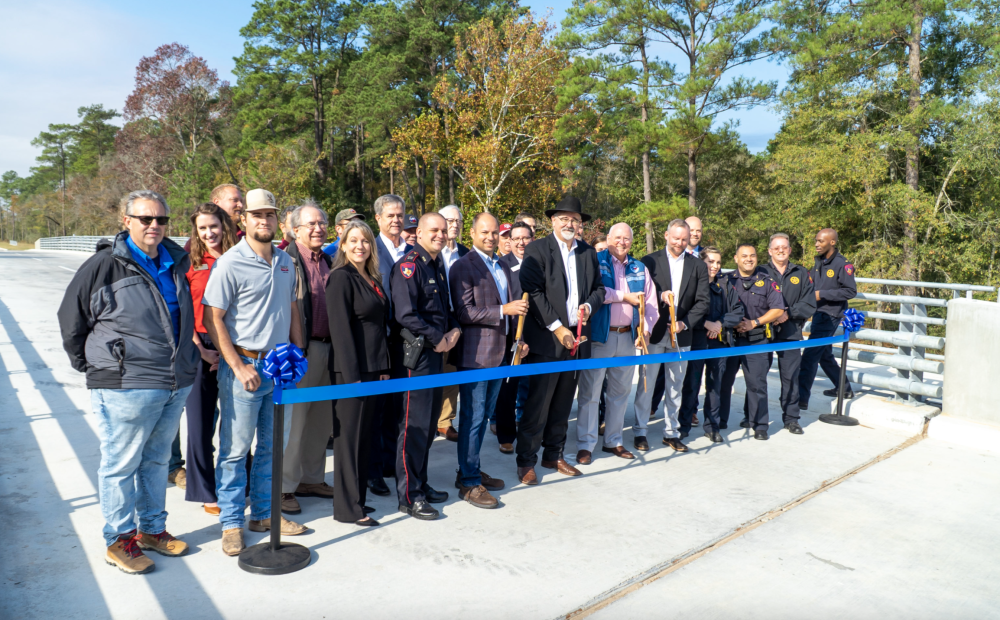 [ad_1]
Harris County District 4 Commissioner Jack Cagle and District 3 Commissioner Tom Ramsey celebrated the completion of the Louetta Road project with a ribbon cutting on December 7. (Courtesy of Harris County 4 District)
Take a look at the five trending stories across Community impact journalcoverage areas in Texas through December 9.
Note: The following articles were published December 7-8.
Greater Houston
Extension of Louetta Road, the bridge over Little Cypress Creek is open to the public
A new segment of Louetta Road opened on December 7 to complete the highway pavement. 290 east of I-45. Construction began in September 2020 and the project ended about three months ahead of schedule, according to a press release.
Central texas
A fleet of mixed-use food trucks fills the "food gap" at Cedar Park
Cedar Pork Food Park, a Mexican smokehouse and grill in Cedar Park, offers three menus of tacos, burgers, and barbecue.
Pflugerville, Round Rock business owner John Brotherton makes helping the community a priority
Pflugerville City Council recently proclaimed November 9 John Brotherton Day in the town of Pflugerville.
Dallas-Fort Worth
5 restaurants coming soon to Keller, Roanoke and Northeast Fort Worth
Here are five restaurants that are coming soon to Keller, Roanoke or Northeast Fort Worth.
Plano ISD to send nearly $ 190 million recovery payment to Texas Education Agency
Plano ISD administrators approved a clawback payment of nearly $ 190 million for the 2021-2022 school year at their December 7 meeting.
Danica Lloyd, Leila Saidane, Steven Ryzewski, William C. Wadsack and Brian Rash contributed to this report.
[ad_2]